DirectX
ActiveMac
Downloads
Forums
Interviews
News
MS Games & Hardware
Reviews
Support Center
Windows 2000
Windows Me
Windows Server 2003
Windows Vista
Windows XP



News Centers
Windows/Microsoft
DVD
Apple/Mac
Xbox
News Search



ActiveXBox
Xbox News
Box Shots
Inside The Xbox
Released Titles
Announced Titles
Screenshots/Videos
History Of The Xbox
Links
Forum
FAQ



Windows XP
Introduction
System Requirements
Home Features
Pro Features
Upgrade Checklists
History
FAQ
Links
TopTechTips



FAQ's
Windows Vista
Windows 98/98 SE
Windows 2000
Windows Me
Windows Server 2002
Windows "Whistler" XP
Windows CE
Internet Explorer 6
Internet Explorer 5
Xbox
Xbox 360
DirectX
DVD's



TopTechTips
Registry Tips
Windows 95/98
Windows 2000
Internet Explorer 5
Program Tips
Easter Eggs
Hardware
DVD



ActiveDVD
DVD News
DVD Forum
Glossary
Tips
Articles
Reviews
News Archive
Links
Drivers



Latest Reviews
Xbox/Games
Fallout 3

Applications
Windows Server 2008 R2
Windows 7

Hardware
iPod Touch 32GB



Latest Interviews
Steve Ballmer
Jim Allchin



Site News/Info
About This Site
Affiliates
Contact Us
Default Home Page
Link To Us
Links

News Archive
Site Search
Awards



Credits
©1997-2012, Active Network, Inc. All Rights Reserved.
Please click here for full terms of use and restrictions or read our Light Tower Privacy Statement.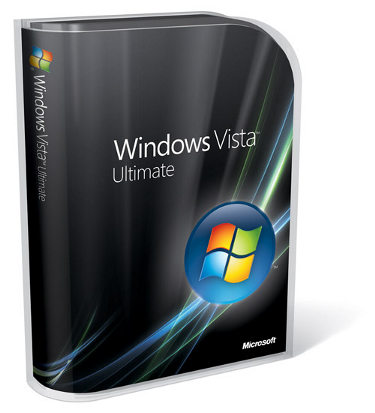 Final Results And Overall Mark
Well we have reached the end of the review. Here are my final comments, notes and grades for Microsoft Windows Vista.
Final Comments
How It Grades
Installation: 95%
Interface: 98%
Performance: 77%
Features: 96%
Application Compatibility: 77%
Hardware Compatibility: 91%
Ease of Use: 97%
Help/Support: 98%
Price/Value: 77%
Overall: 90%
So this has been my experience with Windows Vista, "so far". I recently tried upgrading from XP x86 to Vista x86 (you can check out ActiveWin's visual tutorial here),
Quote:
"Installation in Vista is a very straightforward experience, its almost unattended; you only need to be at the computer during the initial phase of set up and the Out of Box Experience page. Installation time varies, factors include memory and processor speed, my clean install of Vista took around 42 minutes (others have reported 20 to 30 mins), while the upgrade took a lot more, nearly 5 hours."
The big question for many persons is, whether the move to Vista will be worth it, I wish there was an easy answer. Vista I would say is a major improvement over XP in areas such as Security, and after testing Vista for over a year and using the RTM version daily for over two months now it's definitely an impressive release that brings new meaning to user experiences created with the PC. Windows Vista has brought the term operating system out of an antiquated era in computing of just being known as a traffic cop for your hardware and applications. As I noted earlier, Security is a basis on which the new OS is built but without having the user become a warrior in the process, better management, accessibility, simplicity and visual appeal make Vista something you will want to have on your next PC and in most cases need.
| | |
| --- | --- |
| Windows XP | Windows Vista |
| Internet Explorer 7 | Internet Explorer 7 with Protected Mode |
| Windows Defender | Windows Defender |
| Windows Desktop Search | Windows Instant Search |
| Limited User | User Account Control |
| Digital Image Pro Suite 2006 ($100) | Windows Photo Gallery |
Vista's greatest competitor is of course its predecessor, Windows XP, a lot of persons will see it more as an evolutionary update and a bit hard to justify the upgrade knowing so many things in Vista could be easily had on XP today with a simple click of the download button or purchase of third party applications. IE 7 will be made available as a free download for XP users, so the RSS and some of the security issue's are already taken care of. You can run as a limited user if you want to have that "extra" secure experience, Windows Defender will also be free for Windows XP users. Also Windows Desktop Search for XP pretty much takes care of some aspects of the Instant Search capabilities in Vista. I will agree though that Gadgets so far have been uninspiring; the effects such as the Aero Glass theme are stressful on the system, Aero Basic is a dramatic step back from the XP themes and Windows Classic has been sacrificed because of neglect.
For new and existing users looking for an integrated experience many of Vista's new features will be an enticing value proposition to those who want to immediately take advantage of devices such as camcorders, digital cameras, hi-definition televisions, xboxs, PDAs and the most powerful PCs on the market today, Vista certainly promises to bring it altogether. So, looking at it from one user's perspective is probably not the best way to decide if you should upgrade to Vista or not but the needs of the individual user. Still I would say the best way to move to Vista for many consumers would be to purchase it with a new PC pre-loaded, especially in my case. With the plethora of new Windows editions that come with Vista, Microsoft I believe is making it much easier to choose the OS that's right for you, hopefully with the pricing revealed it will help to make the decision easier.
Enterprise customers will see great benefits too, features such as the new image based deployment, Unix Subsystem, Encryption and Virtual PC 2007 will make securing, managing Vista systems and transitioning to them much easier. Developers will also see an increased benefit; Windows Vista will definitely carry the Windows Platform forward, with new opportunities in areas such as the new communications and presentation subsystem and the .NET Framework 3.0 will give developers a set of tools to create connected, secure, beautiful applications (hopefully). Its a long way coming from the first few public Alpha builds, but all was not lost, much of what Microsoft promised has been delivered, the lost of WinFS has not impacted Vista as much as the reset that took place in August 2004. No doubt about it, Windows Vista is friendly and makes Windows easier than ever to use. A much-simplified interface will definitely be a boon to users, integrated search and new ways of handling data that continues to fill those ever growing hard disk, will make Vista a need than want choice for many users. The big question is can Microsoft communicate the benefits to the awaiting audience at the end of January?
Installation/Interface

Internet Explorer/Security

Connectivity

Faster installation
New hardware detection
New Welcome Screen
Improved Fast User Switching
Improved Start Panel
Life Like Icons and Themes
Personalization
Windows Market Place
Windows Digital Locker
Tabbed Browsing
Protected Mode
Phishing Filter
Internet Explorer (No-Add on's)
New layout
Built in Search Field
User Access Control
Standard User Account
Windows Defender (Anti-Malware)
Bit Locker Drive Encryption
Patch Guard
Parental Controls
Networking and sharing Center
New Networking Wizard
New Security Center
Sync Center
Network Map
Windows Meeting Space
Windows Card Space

Entertainment

Productivity

Miscellaneous/Power User

Media Player 11
Movie Maker 6
Photo Gallery
Media Center
Games Explorer
Updated and new Games
Built in DVD Burning
Windows Sidebar
Instant Search
Saved Search
Windows Calendar
Windows Mail 7
Windows SideShow
Improved Speech Recognition
Flip 3D/New Alt-Tab
Windows Ready Boost
Windows Mobile Device Center
Backup & Safety Center
Digital Locker
Performance & Information Tools
Group Policy Editor
Management Console 3
Windows Firewall with Advanced Security
Memory Diagnostics Tool
64-Bit Computing
Tablet PC
UNIX Subsystem
Online Resources
Official Microsoft Windows Vista Website: http://www.microsoft.com/windows/products/windowsvista/default.mspx
Windows Vista Team Blog: http://windowsvistablog.com/
Microsoft MSDN Windows Vista Developer Center: http://msdn2.microsoft.com/en-us/windowsvista/default.aspx
Microsoft TechNet Website: http://technet.microsoft.com/en-us/windowsvista/default.aspx
Specs & Package
Overall Score
90%
Version Reviewed
Microsoft Windows Vista Ultimate (32 & 64 bit)
Release Date
Now (January 30th, 2007)
The Good Points

Better Security/Backup/management
Simpler Interface
Better Integrated Search & Organization
Attractive Interface
Strong Set of built in applications
Strong hardware support
Straightforward Installation

The Bad Points

Confusing Networking
Installation not customizable
Aero Graphics stressful on system
Some aspects of the interface not customizable
Defragmentation component too limited
No built in partitioning Tools
Too many Control Panel Applets in Classic View (take a que from Mac OS X's System Preferences)
Windows Experience Index is too misleading
No significant value to consumer over other editions
Too many dialogs still exist (LAN Connection, System Properties, Personalization)
Task Pane links not searchable
Too much mouse clicking
Aero Basic is not compelling enough to upgrade for lower requirement systems
Ready Boost does not offer any significant change in performance.

Reviewer Specs

PC # 1

Dell Dimension 8300
Intel Pentium 4 3.2 Ghz HT
2.6 GBs of RAM
nVidia Geforce FX 5200 (128 MB AGP)

PC #2

Generic AMD 64 System
AMD Sempron 2600
512 MBs of RAM
nVidia Geforce FX 5200 (128 MB AGP)

PC #3

AMD 5000+ X2 AM2
2 GB's of RAM

PC #4

Athlon 64 X2 5000+ AM2 Based Processor
Asus M2N32-SLI Deluxe
Crucial 2x1GB (2GB) DDR2 800 Tracer Memory
Connect 3D X1950 XTX 512MB PCI-Express Graphics Card
Sound Blaster X-Fi
1-Samsung Spinpoint 250GB SP2504C SATA 8MB Cache Hard Drive
1-Seagate Barracuda 7200.10 250GB ST3250620AS SATA-II 16MB (Used as E-SATA Drive)
Sony Dual Layer DVD-RW DRU700A Drive
Microsoft Wireless Laser Mouse 6000
Antec 480 Watt NeoPower PSU
Apple 20" Anodized aluminum Cinema Display


PC Required
System Requirements