DirectX
ActiveMac
Downloads
Forums
Interviews
News
MS Games & Hardware
Reviews
Support Center
Windows 2000
Windows Me
Windows Server 2003
Windows Vista
Windows XP



News Centers
Windows/Microsoft
DVD
Apple/Mac
Xbox
News Search



ActiveXBox
Xbox News
Box Shots
Inside The Xbox
Released Titles
Announced Titles
Screenshots/Videos
History Of The Xbox
Links
Forum
FAQ



Windows XP
Introduction
System Requirements
Home Features
Pro Features
Upgrade Checklists
History
FAQ
Links
TopTechTips



FAQ's
Windows Vista
Windows 98/98 SE
Windows 2000
Windows Me
Windows Server 2002
Windows "Whistler" XP
Windows CE
Internet Explorer 6
Internet Explorer 5
Xbox
Xbox 360
DirectX
DVD's



TopTechTips
Registry Tips
Windows 95/98
Windows 2000
Internet Explorer 5
Program Tips
Easter Eggs
Hardware
DVD



ActiveDVD
DVD News
DVD Forum
Glossary
Tips
Articles
Reviews
News Archive
Links
Drivers



Latest Reviews
Xbox/Games
Fallout 3

Applications
Windows Server 2008 R2
Windows 7

Hardware
iPod Touch 32GB



Latest Interviews
Steve Ballmer
Jim Allchin



Site News/Info
About This Site
Affiliates
Contact Us
Default Home Page
Link To Us
Links

News Archive
Site Search
Awards



Credits
©1997-2012, Active Network, Inc. All Rights Reserved.
Please click here for full terms of use and restrictions or read our Light Tower Privacy Statement.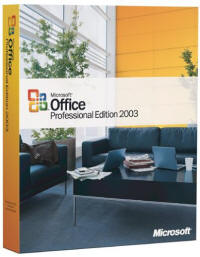 PowerPoint 2003
PowerPoint 2003 includes new tools to help you create, present, and collaborate on presentations that have more impact.
Work Together and Share Presentations with Confidence
Now it's easier to collaborate on compelling presentations and share them with others.
Work together better. Save PowerPoint 2003 presentations to shared workspaces where other team members can get the latest version and check the presentations in or out. With shared workspaces you can save task lists, related files, links, and lists of members working on a project. Shared workspaces require Microsoft Windows Server™ 2003 running Microsoft Windows® SharePoint™ Services.
Review with your team. Create a Document Workspace by using the Shared Attachment option when attaching your presentation in a Microsoft Office Outlook® 2003 e-mail message. Your team can then use a task pane in the presentation to collaborate on and review the presentation. Document Workspaces require Windows Server 2003 running Windows SharePoint Services.
Control distribution of your presentations. Protect your company assets by preventing recipients from forwarding, copying, or printing important presentations by using information rights management (IRM) functionality. You can specify an expiration date for a presentation, after which it cannot be viewed or changed. IRM functionality requires Windows Server 2003 running Microsoft Windows Rights Management Services (RMS). Note With Microsoft Office Professional Edition 2003, you can use PowerPoint 2003 to create IRM-protected presentations and grant other users permission to access and modify your presentations. You can also apply policy templates to IRM-protected presentations you create. With Microsoft Office Standard Edition 2003, Microsoft Office Small Business Edition 2003, and Microsoft Office Student and Teacher Edition 2003 you can read IRM-protected presentations; with permission, you can modify them as well.
Broaden your reach. Package for CD makes it easy to create all the files you need to burn your presentation to a CD and give it to customers. The presentation automatically launches in Slide Show mode when the recipient inserts the CD into their CD drive.
Have more people see your work. An improved PowerPoint Viewer enables people without PowerPoint installed on their computers to view your presentations. Authors of the PowerPoint 2003 presentation can choose to include the viewer for the recipient when saving the presentation to a CD.
Impress Your Audience
Use PowerPoint 2003 to create exciting slide shows with graphics, animations, and multimedia—and make them easier to present.
Present slides with ease. The improved Slide Show mode makes it easier to give a presentation. Use an improved on-screen user interface (UI) and ink annotation tools—including a highlighter, arrows, and two types of pens.
Add impact with graphics. While working in PowerPoint 2003, you can access Clip Art and Media on Office Online. Select from thousands of multimedia elements—including images, sounds, photos, and animations—to add impact to your presentations. Accessing Office Online requires a connection to the Internet. Learn more about Office Online.
Add excitement with custom animations. Use high-quality custom animations in PowerPoint 2003 to make your presentations come alive. Create animation effects such as moving multiple objects simultaneously or moving objects along a path (path animation), as well as easy sequencing for all of your animation effects, including exits.
Use multimedia to tell the story. Support for additional file types gives you enhanced capabilities to play video full screen and use playback to stop, start, or rewind your show, or to find content. PowerPoint 2003 supports Advanced Stream Redirector (.asx), Eastman Software's Work Manager for Exchange (.wmx), M3U, Windows Media Redirector (.wvx), Windows Media Audio Redirector (.wax), and Windows Media Audio (.wma) files. If a media codec is not available, PowerPoint 2003 and Microsoft Windows Media Player may attempt to download one.
Mark up slides. Add notes and illustrations while giving your presentation. If you're using a Tablet PC, you can choose colors and pen types that can help make your comments stand out.
Top of page Access Information at Your Fingertips
Find the information you need without having to leave PowerPoint 2003.
Get started faster. From the Getting Started and Help task panes, access Assistance on Microsoft Office Online. It provides help and assistance articles that are updated regularly from requests and issues of other users. Some functionality in these task panes requires a connection to the Internet. Learn more about using Office Online.
Stay focused on your work. Find facts easily without leaving PowerPoint 2003 with the new Research task pane. It brings electronic dictionaries, thesauri, and online research sites into PowerPoint 2003 to help you find information and incorporate it into your presentation. Some functionality in the Research task pane requires a connection to the Internet. Learn more about how to do research and reference in Office 2003 Editions.
Reduce errors and save time. AutoCorrect can automatically fix common spelling and typing errors, and replace abbreviations with full text.
Find information related to key words and phrases with smart tags. Smart tags are now featured in PowerPoint 2003. When a name, address, or other key word or phrase comes up, a smart tag icon appears and provides additional information and a list of actions you can take.
PowerPoint 2003, Microsoft's presentation software, allows users to create an impact in person or online. With improvements to the user interface and support for Smart tags, PowerPoint 2003 makes it easier to view and create presentations. Multimedia support in PowerPoint 2003 is also improved. You can easily save PowerPoint 2003 files to a CD. Furthermore, integration with Microsoft Windows Media Player allows you to play streaming audio and video within a slide show.
The research task pane mentioned in the previous Office 2003 products in this review is also included with PowerPoint 2003. The Research library interface integrates into nearly all of of the Office 2003 Applications, Word 2003, Excel 2003, Outlook 2003, PowerPoint 2003 and Publisher 2003 can all make use of it. The research pane allows users to search reference materials, internet sites, Encarta, thesaurus. But not only can you do that, you can also add your own services to the research pane if you have someone who can develop one for your company.
How It Grades
Installation: 91%
Ease Of Use: 80%
Speed: 91%
Features: 90%
Improvements: 82%
Design Ability: 92%
Options: 92%
Manual: 90%
Price: 83%
Overall: 89%
So say you do a search for "Windows", you can choose to search books, Encarta, msn search etc to get all of the results put into one place, but it gets better. If you have a word in your document you don't understand or want to know more about - just right click on it and then click on "Look Up" this puts up the Research Panel and it automatically searches the word out for you. It works really well and is an excellent addition to the Office package.
PowerPoint 2003 includes a number of new features like the copying to CD that is mentioned above. The main one being able to let others review your work by e-mailing your PowerPoint presentation via Outlook. There are a number of new charts, diagram types along with improved and new animations. We also have autocorrect and SmartTags making an appearance here, these (as Office XP Word/Excel users will know) pops up icons that make up things like Addresses, names and other stuff.