DirectX
ActiveMac
Downloads
Forums
Interviews
News
MS Games & Hardware
Reviews
Support Center
Windows 2000
Windows Me
Windows Server 2003
Windows Vista
Windows XP



News Centers
Windows/Microsoft
DVD
Apple/Mac
Xbox
News Search



ActiveXBox
Xbox News
Box Shots
Inside The Xbox
Released Titles
Announced Titles
Screenshots/Videos
History Of The Xbox
Links
Forum
FAQ



Windows XP
Introduction
System Requirements
Home Features
Pro Features
Upgrade Checklists
History
FAQ
Links
TopTechTips



FAQ's
Windows Vista
Windows 98/98 SE
Windows 2000
Windows Me
Windows Server 2002
Windows "Whistler" XP
Windows CE
Internet Explorer 6
Internet Explorer 5
Xbox
Xbox 360
DirectX
DVD's



TopTechTips
Registry Tips
Windows 95/98
Windows 2000
Internet Explorer 5
Program Tips
Easter Eggs
Hardware
DVD



ActiveDVD
DVD News
DVD Forum
Glossary
Tips
Articles
Reviews
News Archive
Links
Drivers



Latest Reviews
Xbox/Games
Fallout 3

Applications
Windows Server 2008 R2
Windows 7

Hardware
iPod Touch 32GB



Latest Interviews
Steve Ballmer
Jim Allchin



Site News/Info
About This Site
Affiliates
Contact Us
Default Home Page
Link To Us
Links

News Archive
Site Search
Awards



Credits
©1997-2012, Active Network, Inc. All Rights Reserved.
Please click here for full terms of use and restrictions or read our Light Tower Privacy Statement.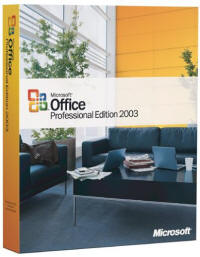 Access 2003
Access and Use Information from Multiple Sources
Use information from a variety of formats and programs—all in a familiar interface.
Incorporate a wide range of data sources. Access 2003 supports a variety of data formats, including Extensible Markup Language (XML), OLE, Open Database Connectivity (ODBC), and Microsoft Windows® SharePoint™ Services.
Link business systems. Link tables so that you can access data from multiple databases at one time in Access 2003 forms, reports, and data-access pages. Link tables from other Microsoft Access databases, Microsoft Excel spreadsheets, ODBC data sources, Microsoft SQL Server™ databases, and other data sources.
Get the most from your enterprise data. Incorporate SQL Server data into your Access 2003 solutions. Use the Stored Procedure Designer to create and modify simple procedures stored in SQL Server without having to learn Transact-SQL.
Depend on Access 2003
Reduce errors and get help when you need it.
Give your forms a new look. Access 2003 supports themes from Microsoft Windows XP to give your forms a consistent design.
View dependency information. Quickly find tables, queries, forms, or reports that depend on a particular database object.
Help eliminate errors. The new error checking feature flags common errors in forms and reports, making testing and fixing errors faster. After errors are flagged, you are given options to correct the errors, saving time and helping you to create more accurate forms and reports.
Update properties automatically. Change a field property in a table and all the forms or reports that have controls bound to it can be updated automatically.
Analyze your information in powerful ways. Drag controls onto your Access 2003 form to create a Microsoft PivotTable® or Microsoft PivotChart® view, or a spreadsheet.
Easily back up your information. In Access 2003, save a copy of the database you're working on to another location.
Find the help you need. From the Getting Started and Help task panes, access Assistance on Office Online. It provides help and assistance articles that are updated regularly from requests and issues of other users. Some functionality in these task panes requires a connection to the Internet. Learn more about using Office Online.
Share Information with Confidence
Design forms and reports that you can save and open in previous versions of Access, making it easier to share your information.
Share information more efficiently. Export and import data, and link to lists on Windows SharePoint Services sites where other team members can access your data. Building these sites requires Microsoft Windows Server™ 2003 running Windows SharePoint Services.
Design Web pages using powerful tools. Publish forms and reports on the Web and bind your information to a record source to display, update, and work with data from your database.
Use compatible file formats. Access 2003 uses Access 2000 as the default file format for new databases. Because Access version 2002 and Access 2000 can use and modify the same database, organizations can roll out Access 2003 while maintaining capability with existing Access users and solutions.
How It Grades
Installation: 91%
Ease Of Use: 80%
Speed: 91%
Features: 91%
Improvements: 76%
Design Ability: 90%
Options: 90%
Manual: 90%
Price: 82%
Overall: 85%
Access 2003 is Microsoft's desktop database solution. For users who want to extract data from one or more tables in a database, the new release of Microsoft Access is the most appropriate Office tool. With Access 2003, users can browse related tables in a database and choose how to export data by defining the structure of a customer-defined XSD.
Access 2003 developers can easily embed smart tags into any Access field. Any control on a form, report or data page will have a property for specifying smart tags. Any field or column on a table will also have this property. The columns in a query will inherit this property from the table the query is based on. We also have autocorrect and SmartTags making an appearance here, these (as Office XP Word/Excel users will know) pops up icons that make up things like Addresses, names and other stuff.
As mentioned various times - Access 2003 includes all of the XML features that the other Office 2003 products do. We're left with another Office product that hasn't really received much of an update.