DirectX
ActiveMac
Downloads
Forums
Interviews
News
MS Games & Hardware
Reviews
Support Center
Windows 2000
Windows Me
Windows Server 2003
Windows Vista
Windows XP



News Centers
Windows/Microsoft
DVD
Apple/Mac
Xbox
News Search



ActiveXBox
Xbox News
Box Shots
Inside The Xbox
Released Titles
Announced Titles
Screenshots/Videos
History Of The Xbox
Links
Forum
FAQ



Windows XP
Introduction
System Requirements
Home Features
Pro Features
Upgrade Checklists
History
FAQ
Links
TopTechTips



FAQ's
Windows Vista
Windows 98/98 SE
Windows 2000
Windows Me
Windows Server 2002
Windows "Whistler" XP
Windows CE
Internet Explorer 6
Internet Explorer 5
Xbox
Xbox 360
DirectX
DVD's



TopTechTips
Registry Tips
Windows 95/98
Windows 2000
Internet Explorer 5
Program Tips
Easter Eggs
Hardware
DVD



ActiveDVD
DVD News
DVD Forum
Glossary
Tips
Articles
Reviews
News Archive
Links
Drivers



Latest Reviews
Xbox/Games
Fallout 3

Applications
Windows Server 2008 R2
Windows 7

Hardware
iPod Touch 32GB



Latest Interviews
Steve Ballmer
Jim Allchin



Site News/Info
About This Site
Affiliates
Contact Us
Default Home Page
Link To Us
Links

News Archive
Site Search
Awards



Credits
©1997-2012, Active Network, Inc. All Rights Reserved.
Please click here for full terms of use and restrictions or read our Light Tower Privacy Statement.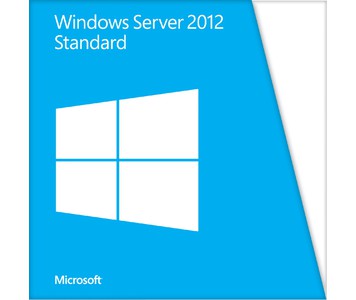 Start Screen
Windows 8 has been the talk of the town and not only is the user experience of Microsoft's next generation client operating system making its way to PC's but also servers. The Start Screen is Microsoft's intended way for users to interact with the operating system. To be frank with you, it's not really a big deal. You might say to yourself, what is something like this doing on a server? Well, it's there and there is no getting over it, so just get used to it. You can conveniently access many of your familiar Admin Tools right away or if you prefer working in the Desktop, just click the Windows Desktop App.
The New Server Manager
Server Manager has been redesigned in Windows Server 2012 to facilitate managing multiple remote servers from a single administration console. Server Manager uses the remote management capabilities of Windows Management Instrumentation (WMI), PowerShell, and the Distributed Component Object Model (DCOM) for connecting to remote servers to manage them. By default, servers running Windows Server 2012 are enabled for remote management, making it easy to provision and configure remote servers using Server Manager or PowerShell. For example, in previous versions of Windows Server, you needed either physical access to a server or a Remote Desktop connection to the server if you wanted to add or remove a role or feature on the server. With Windows Server 2012, however, you can provision roles and features quickly and easily on remote servers from a central location by using Server Manager. Server Manager is also included in the Remote Server Administration Tools (RSAT) for Windows 8, which enables administrators to manage their organization's server infrastructure from a client workstation running Windows 8. Server Manager can also be used to manage servers running Windows Server 2008 R2, Windows Server 2008, or Windows Server 2003, provided that remote management has been suitably configured on these systems.
Simplified Active Directory administration Active Directory is foundational to the IT infrastructure of most organizations today, and Windows Server 2012 includes new capabilities and enhancements that help you deploy and manage your Active Directory environment. Whether you have a traditional datacenter or are migrating to the cloud, the new features and functionality of Active Directory in Windows Server 2012 will make your job easier.
Windows Server 2012 delivers this automation capability through the Server Manager user interface's ability to manage user-defi ned groups of servers as one, plus the ability of PowerShell to automate activities against a nearly unlimited number of servers. This reduces the amount of administrator effort required, enabling administrators to focus on higher-value activities. Taken together, the capabilities provided by Windows Server 2012 deliver the essential cloud attributes and the foundation for signifi cant improvements in both Four ways Windows Server 2012 delivers value for cloud computing
Let's now briefly look at four different ways that Windows Server 2012 can deliver value forbuilding your cloud solution beyond what the current platform that Windows Server 2008