DirectX
ActiveMac
Downloads
Forums
Interviews
News
MS Games & Hardware
Reviews
Support Center
Windows 2000
Windows Me
Windows Server 2003
Windows Vista
Windows XP



News Centers
Windows/Microsoft
DVD
Apple/Mac
Xbox
News Search



ActiveXBox
Xbox News
Box Shots
Inside The Xbox
Released Titles
Announced Titles
Screenshots/Videos
History Of The Xbox
Links
Forum
FAQ



Windows XP
Introduction
System Requirements
Home Features
Pro Features
Upgrade Checklists
History
FAQ
Links
TopTechTips



FAQ's
Windows Vista
Windows 98/98 SE
Windows 2000
Windows Me
Windows Server 2002
Windows "Whistler" XP
Windows CE
Internet Explorer 6
Internet Explorer 5
Xbox
Xbox 360
DirectX
DVD's



TopTechTips
Registry Tips
Windows 95/98
Windows 2000
Internet Explorer 5
Program Tips
Easter Eggs
Hardware
DVD



ActiveDVD
DVD News
DVD Forum
Glossary
Tips
Articles
Reviews
News Archive
Links
Drivers



Latest Reviews
Xbox/Games
Fallout 3

Applications
Windows Server 2008 R2
Windows 7

Hardware
iPod Touch 32GB



Latest Interviews
Steve Ballmer
Jim Allchin



Site News/Info
About This Site
Affiliates
Contact Us
Default Home Page
Link To Us
Links

News Archive
Site Search
Awards



Credits
©1997-2012, Active Network, Inc. All Rights Reserved.
Please click here for full terms of use and restrictions or read our Light Tower Privacy Statement.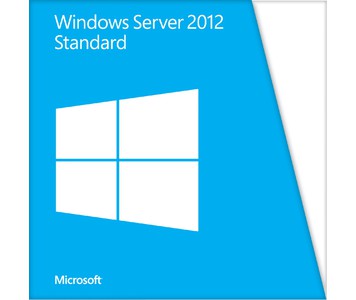 Introducing the PRivate Cloud
Although previous versions of Windows Server have included many capabilities needed for implementing different cloud computing scenarios, Windows Server 2012 takes this a step further by providing a foundation for building dynamic, multi-tenant cloud environments that can scale to meet the highest business needs while helping to reduce your infrastructure costs. Hyper-V in Windows Server 2008 R2 has already helped many businesses reduce their operational costs through server consolidation. The next version of Hyper-V, together with other key features of Windows Server 2012, goes even further by enabling you to secure virtualized services by isolating them effectively, migrate running VMs with no downtime even outside of clusters, create replicas of virtualized workloads for offsite recovery, and much more. The result is to provide a platform that is ideal as a foundation for building private clouds for even the largest enterprises.
Windows Server 2012 provides your business with a complete virtualization platform that includes multi-tenant security and isolation capabilities to enforce network isolation between workloads belonging to different business units, departments, or customers on a shared infrastructure.
Network Virtualization, a new feature of Hyper-V, lets you isolate network traffic from different business units without the complexity of needing to implement and manage virtual local area networks (VLANs). Network Virtualization also makes it easier to integrate your existing private networks into a new infrastructure by enabling you to migrate VMs while preserving their existing virtual network settings. And network quality of service(QoS) has been enhanced in Windows Server 2012 to enable you to guarantee a minimum amount of bandwidth to VMs and virtual services so that service level agreements can be achieved more effectively and network performance can have greater predictability. Being able to manage and secure network connectivity resources effectively are an important factor when designing cloud solutions, and these capabilities of Windows Server 2012 make this possible.
Windows Server 2012 also helps you scale your environment better, achieve greater performance levels, and use your existing investments in enterprise storage solutions. With greatly expanded support for host processors and memory, your virtualization infrastructure now can support very large VMs that need the highest levels of performance and workloads that require the ability to increase significantly in scale. Businesses that have already invested in Fibre Channel storage arrays for their existing infrastructures can benefit from Virtual Fibre Channel, a new feature of Hyper-V that lets you directly connect to your storage area network (SAN) from within the guest operating system of your VMs. You also can use Virtual Fibre Channel to virtualize any server workloads that directly access your SAN, enabling new ways of reducing costs through workload virtualization. You also can cluster guest operating systems over Fibre Channel, which provides new infrastructure options you can explore.
And the built-in ODX support ensures that your VMs can read and write to SAN storage at performance levels matching that of physical hardware, while freeing up the resources on the system that received the transfer. With storage a key resource for any cloud solution, these improvements make Windows Server 2012 an effective platform for building clouds. Windows Server 2012 also provides a common identity and management framework that supports federation, enables cross-premises connectivity, and facilitates data protection. Active Directory Federation Services (AD FS) is now built into the product and provides a foundation for extending Active Directory identities to the cloud, allowing for single sign- on (SSO) to resources both on-premises and in the cloud. Site-to-site VPNs can be established to provide cross-premises connectivity between your on-premises infrastructure and hosting providers you purchase cloud services from. You even can connect directly to private subnets within a hosted cloud network, using your existing networking equipment that uses industry-standard IKEv2-IPsec protocols. And you can enhance business continuity and simplify disaster recovery by using the new Hyper-V Replica feature that provides asynchronous replication of virtual machines over IP-based networks to remote sites. All these features help provide the foundation that you need to build your private cloud.
Highly available, easy-to-manage multi-server platform Cost is the bottom line for most businesses, and even though virtualization has allowed many organizations to tap into efficiencies that have helped them do more with less with their datacenters, maintaining these efficiencies and preventing interruptions due to failures, downtimes, and management problems remain a key priority. Windows Server 2012 helps you address these issues by providing enhanced availability features, more flexible storage options, and powerful new management capabilities.
Windows Server 2012 enhances availability by extending the Live Migration capabilities of Hyper-V in previous Windows Server versions with a new feature called Live Storage Migration, which lets you move virtual hard disks while they are attached to running VMs with no downtime. Live Storage Migration simplifies the task of migrating or upgrading storage when you need to perform maintenance on your SAN or file-based storage array, or when you need to redistribute the load. Built-in NIC teaming gives you fault-tolerant networking without the need to use third-party solutions, and it also helps ensure availability by preventing connectivity from being lost when a network adapter fails. And availability can be further enhanced through transparent failover, which lets you move file shares between cluster nodes with no interruption to applications accessing data on these shares. These improvements can provide benefits for both virtualized datacenters and for the cloud.
Windows Server 2012 also provides numerous efficiencies that can help you reduce costs. These efficiencies cover a wide range of areas, including power consumption, networking, and storage, but for now, let's just consider storage. The new file server features of Windows Server 2012 allow you to store application data on server message block (SMB) file shares in a way that provides much of the same kind of availability, reliability, and performance that you've come to expect from more expensive SAN solutions. The new Storage Spaces feature provides built-in storage virtualization capabilities that enable flexible, scalable, and cost-effective solutions to meet your storage needs. And Windows Server 2012 integrates with storage solutions that support thin provisioning with just-in-time (JIT) allocations of storage and the ability to reclaim storage that's no longer needed. Reducing cost is key for enterprises, whether they still have traditional IT infrastructures or have deployed private clouds.
Windows Server 2012 also includes features that make management and automation more efficient. The new Server Manager takes the pain out of deploying and managing large numbers of servers by simplifying the task of remotely deploying roles and features on both physical and virtual servers. Server Manager also can be used to perform scenario-based deployments of the Remote Desktop Services role, for example to set up a session virtualization infrastructure or a virtual desktop infrastructure (VDI) environment quickly.