DirectX
ActiveMac
Downloads
Forums
Interviews
News
MS Games & Hardware
Reviews
Support Center
Windows 2000
Windows Me
Windows Server 2003
Windows Vista
Windows XP



News Centers
Windows/Microsoft
DVD
Apple/Mac
Xbox
News Search



ActiveXBox
Xbox News
Box Shots
Inside The Xbox
Released Titles
Announced Titles
Screenshots/Videos
History Of The Xbox
Links
Forum
FAQ



Windows XP
Introduction
System Requirements
Home Features
Pro Features
Upgrade Checklists
History
FAQ
Links
TopTechTips



FAQ's
Windows Vista
Windows 98/98 SE
Windows 2000
Windows Me
Windows Server 2002
Windows "Whistler" XP
Windows CE
Internet Explorer 6
Internet Explorer 5
Xbox
Xbox 360
DirectX
DVD's



TopTechTips
Registry Tips
Windows 95/98
Windows 2000
Internet Explorer 5
Program Tips
Easter Eggs
Hardware
DVD



ActiveDVD
DVD News
DVD Forum
Glossary
Tips
Articles
Reviews
News Archive
Links
Drivers



Latest Reviews
Xbox/Games
Fallout 3

Applications
Windows Server 2008 R2
Windows 7

Hardware
iPod Touch 32GB



Latest Interviews
Steve Ballmer
Jim Allchin



Site News/Info
About This Site
Affiliates
Contact Us
Default Home Page
Link To Us
Links

News Archive
Site Search
Awards



Credits
©1997-2012, Active Network, Inc. All Rights Reserved.
Please click here for full terms of use and restrictions or read our Light Tower Privacy Statement.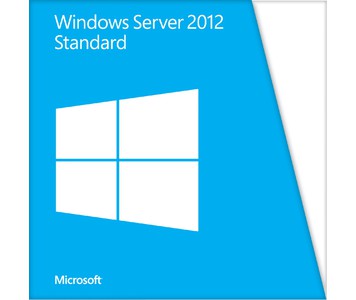 Key Attributes
What is Cloud Computing in relation to Windows Server 2012?
The definitions of cloud computing varies depending on who you talk to or the vendor. To get a key and clear understanding of this rapidly growing and adopted shift in computing, the U.S. National Institutes for Standards and Technology (NIST), list some of the key attributes of cloud computing includes on-demand self-service, broad network access, resource pooling, rapid elasticity, and measured service. These attributes enable the agility and cost savings expected from cloud solutions. Virtualization alone provides significant benefits, but it does not provide all the cloud attributes defined by NIST. A key tenet of Windows Server 2012 is to go beyond virtualization. What this means is providing the foundational technologies and features that enable cloud attributes such as elasticity, resource pooling, and measured service, while providing significant advancements in the virtualization platform.
Key attributes of Windows Server 2012
For the on-demand self-service cloud attribute, Windows Server 2012 provides foundational technology that enables a variety of user interfaces, including self-service portals by providing hundreds of Windows PowerShell cmdlets related to VM provisioning and management, that enable management solutions such as System Center to provide self-service user interfaces.
For the broad network access cloud attribute, Windows Server 2012 and Hyper-V provides new network virtualization technology that enables a variety of VMmobility, multi-tenancy, and hosting scenarios that remove many of today's network limitations. Other technologies, such as DirectAccess, enable secure remote connectivity to internal resources without the need for virtual private networks (VPNs).
For the resource pooling cloud attribute, the combination of the operating system, Network, and Storage virtualization technologies in Windows Server 2012 enable each component of the physical infrastructure to be virtualized and shared as a single large resource pool. Improvements to Live Migration enable VMs and their associated storage to be moved to any Hyper-V host in the datacenter with a network connection. Combined, these technologies allow standardization across the physical and virtual infrastructure with the ability of VMs to be distributed optimally and dynamically across the datacenter.
For the rapid elasticity cloud attribute, Windows Server 2012 provides the ability to provision VMs rapidly using technologies such as offloaded data transfer (ODX), which can use capabilities in storage systems to clone or create VMs very rapidly to enable workload elasticity. Thin provisioning and data de-duplication enable elasticity without immediate consumption of physical resources.
For the measured service cloud attribute, Windows Server 2012 provides a variety of new resource metering capabilities that enable granular reporting on resource utilization by individual VMs. Resource metering enables scenarios such as chargeback reporting based on central processing unit (CPU) utilization, memory utilization, or other utilization-based metrics. In addition to advanced server consolidation and cloud attributes that help drive down IT cost and increase agility, Windows Server 2012 provides the capability to reduce ongoing operational expenses (OpEx) by providing a high degree of automation and the ability to manage many servers as one. A key cost metric in IT is the number of servers that an individual administrator can manage. In many datacenters, this number is small, typically in the double digits. In highly automated datacenters such as Microsoft's, an individual administrator can manage thousands of servers through the use of automation.