DirectX
ActiveMac
Downloads
Forums
Interviews
News
MS Games & Hardware
Reviews
Support Center
Windows 2000
Windows Me
Windows Server 2003
Windows Vista
Windows XP



News Centers
Windows/Microsoft
DVD
Apple/Mac
Xbox
News Search



ActiveXBox
Xbox News
Box Shots
Inside The Xbox
Released Titles
Announced Titles
Screenshots/Videos
History Of The Xbox
Links
Forum
FAQ



Windows XP
Introduction
System Requirements
Home Features
Pro Features
Upgrade Checklists
History
FAQ
Links
TopTechTips



FAQ's
Windows Vista
Windows 98/98 SE
Windows 2000
Windows Me
Windows Server 2002
Windows "Whistler" XP
Windows CE
Internet Explorer 6
Internet Explorer 5
Xbox
Xbox 360
DirectX
DVD's



TopTechTips
Registry Tips
Windows 95/98
Windows 2000
Internet Explorer 5
Program Tips
Easter Eggs
Hardware
DVD



ActiveDVD
DVD News
DVD Forum
Glossary
Tips
Articles
Reviews
News Archive
Links
Drivers



Latest Reviews
Xbox/Games
Fallout 3

Applications
Windows Server 2008 R2
Windows 7

Hardware
iPod Touch 32GB



Latest Interviews
Steve Ballmer
Jim Allchin



Site News/Info
About This Site
Affiliates
Contact Us
Default Home Page
Link To Us
Links

News Archive
Site Search
Awards



Credits
©1997-2012, Active Network, Inc. All Rights Reserved.
Please click here for full terms of use and restrictions or read our Light Tower Privacy Statement.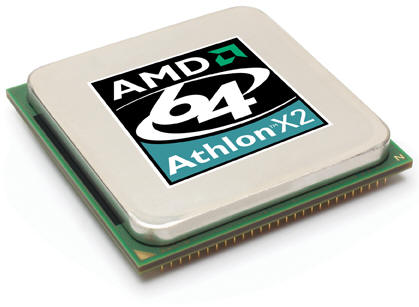 Product: AMD Athlon 64 X2 5000+ Processor
Company: AMD
Website: http://www.amd.com
Estimated Street Price: $696
Review By: Byron Hinson
Windows Vista Performance
We are surprisingly only 6 months away from seeing the next operating system from Microsoft being released, Windows Vista. While the beta testing has finally reached Beta 2 phase, there is still a heck of a lot of work to do on it, but they still promise we'll have our hands on it before the end of the year in final form, while the public will have to wait until early next year before they can go out and buy it. Windows Vista will be the real first hard attempt at pushing people towards a proper 64-bit Operating System, yes we have already have Windows XP X64 Edition, but this hasn't been supported enough by hardware companies to make it into the mainstream and Vista will have a much wider range of 64-bit drivers when it finally gets released.
We have had our hands on Windows Vista Beta 2 for over a week now and have installed it on our review system here at ActiveWin, the results have been good thanks to the great support both AMD and NVidia/Asus and ATI have provided with driver support to us. The installation itself went smoothly, with only a few drivers not supported at first boot, but the install of beta Nvidia chipset drivers and ATI beta graphic drivers went some way to relieve any problems. Once running Windows Vista it was noticeable how much smoother beta 2 ran compared to the 4000+ processor I was running it on before, this is due in part to the dual core processor and the addition of a much improved motherboard and graphics card.
One major enhancement in Windows Vista 64-bit edition is that they provide much improved security features over the plain 32-bit versions. thanks to the No Execute (NX) technology and Data Execution Protection (DEP) which help to try and prevent buffer overflows that are the most common used attacks around today. So all in all everything looks very promising for Windows Vista performance on the latest AMD based processors, personally I can't wait for the new operating system to come out.