DirectX
ActiveMac
Downloads
Forums
Interviews
News
MS Games & Hardware
Reviews
Support Center
Windows 2000
Windows Me
Windows Server 2003
Windows Vista
Windows XP



News Centers
Windows/Microsoft
DVD
Apple/Mac
Xbox
News Search



ActiveXBox
Xbox News
Box Shots
Inside The Xbox
Released Titles
Announced Titles
Screenshots/Videos
History Of The Xbox
Links
Forum
FAQ



Windows XP
Introduction
System Requirements
Home Features
Pro Features
Upgrade Checklists
History
FAQ
Links
TopTechTips



FAQ's
Windows Vista
Windows 98/98 SE
Windows 2000
Windows Me
Windows Server 2002
Windows "Whistler" XP
Windows CE
Internet Explorer 6
Internet Explorer 5
Xbox
Xbox 360
DirectX
DVD's



TopTechTips
Registry Tips
Windows 95/98
Windows 2000
Internet Explorer 5
Program Tips
Easter Eggs
Hardware
DVD



ActiveDVD
DVD News
DVD Forum
Glossary
Tips
Articles
Reviews
News Archive
Links
Drivers



Latest Reviews
Xbox/Games
Fallout 3

Applications
Windows Server 2008 R2
Windows 7

Hardware
iPod Touch 32GB



Latest Interviews
Steve Ballmer
Jim Allchin



Site News/Info
About This Site
Affiliates
Contact Us
Default Home Page
Link To Us
Links

News Archive
Site Search
Awards



Credits
©1997-2012, Active Network, Inc. All Rights Reserved.
Please click here for full terms of use and restrictions or read our Light Tower Privacy Statement.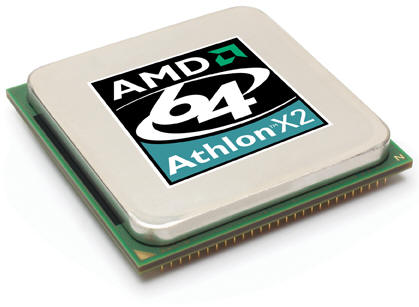 Product: AMD Athlon 64 X2 5000+ Processor
Company: AMD
Website: http://www.amd.com
Estimated Street Price: $696
Review By: Byron Hinson
Setup & Components
For our AMD Athlon 64 X2 5000+ Processor review we have stuck with the new Asus M2N32-SLI Deluxe motherboard (Shown below) and 1GB of corsair DDR2 Memory. As this is the first AMD attempt at DDR2 support we went with the best memory you can get right now in the form of Corsair's XMS2-8500 TwinX. Our graphics card is the enthusiast Connect 3D X1900 XT ATI based card, but we are reviewing the CPU and not a graphics card. While we took some strain off of the CPU by adding the SoundBlaster X-Fi card. As with all our processor reviews, all processors were reviewed with identical hardware such as memory, soundcard, graphics card, hard drive etc.
Athlon 64 X2 5000+ AM2 Based Processor

Asus M2N32-SLI Deluxe

Corsair 1GB DDR2 XMS2-8500 TwinX
Connect 3D X1900 XT 512MB PCI-Express Graphics Card
Sound Blaster X-Fi
1-Samsung Spinpoint 250GB SP2504C SATA 8MB Cache Hard Drive
1-Maxtor OneTouch II 250GB External Firewire/USB 2.0 16MB Cache Hard Drive
Sony Dual Layer DVD-RW DRU700A Drive
Microsoft Wireless Laser Mouse 6000
Antec 480 Watt NeoPower PSU
Apple 20" Anodized aluminum Cinema Display
We'll be covering many other AM2 based processors in the coming months but this is our starting block and various other AM2 based motherboards as well. The review will cover Windows performance (including Vista) along with benchmarks and information from a range of programs that many of our readers tend to use and play such as Half Life 2, Doom 3, 3D Mark 06 and PC Mark 05. The review takes place on clean installs of Windows XP Professional with SP2.

The Asus M2N32-SLI Deluxe Motherboard - the best one out for AM2 based chips right now
Processor Specifications
AMD Athlon™ 64 X2 Dual-Core Details
AMD Athlon™ 64 X2 Dual-Core
5000+
ADO5000IAA5CU
ADO5000CUBOX
32/64
F2
2600Mhz
2000
1.30V/1.35V
55-70°C
89W
128KB x2
512KB x2
90nm SOI
Socket AM2