DirectX
ActiveMac
Downloads
Forums
Interviews
News
MS Games & Hardware
Reviews
Support Center
Windows 2000
Windows Me
Windows Server 2003
Windows Vista
Windows XP



News Centers
Windows/Microsoft
DVD
Apple/Mac
Xbox
News Search



ActiveXBox
Xbox News
Box Shots
Inside The Xbox
Released Titles
Announced Titles
Screenshots/Videos
History Of The Xbox
Links
Forum
FAQ



Windows XP
Introduction
System Requirements
Home Features
Pro Features
Upgrade Checklists
History
FAQ
Links
TopTechTips



FAQ's
Windows Vista
Windows 98/98 SE
Windows 2000
Windows Me
Windows Server 2002
Windows "Whistler" XP
Windows CE
Internet Explorer 6
Internet Explorer 5
Xbox
Xbox 360
DirectX
DVD's



TopTechTips
Registry Tips
Windows 95/98
Windows 2000
Internet Explorer 5
Program Tips
Easter Eggs
Hardware
DVD



ActiveDVD
DVD News
DVD Forum
Glossary
Tips
Articles
Reviews
News Archive
Links
Drivers



Latest Reviews
Xbox/Games
Fallout 3

Applications
Windows Server 2008 R2
Windows 7

Hardware
iPod Touch 32GB



Latest Interviews
Steve Ballmer
Jim Allchin



Site News/Info
About This Site
Affiliates
Contact Us
Default Home Page
Link To Us
Links

News Archive
Site Search
Awards



Credits
©1997-2012, Active Network, Inc. All Rights Reserved.
Please click here for full terms of use and restrictions or read our Light Tower Privacy Statement.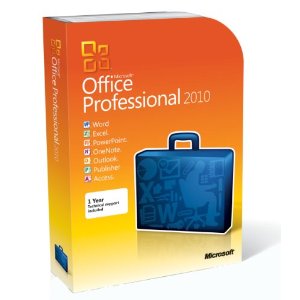 Microsoft recently 'Released to Manufacturing' the latest version of its popular productivity suite, christened Office 2010. ActiveWin got the chance to try out the final product which is pretty much identical to the beta released back in January. Microsoft is using a multi pronged strategy to make Office the best place for business productivity; this includes the traditional desktop applications Outlook, Word, Excel, PowerPoint etc, but also the Web. Yep, the Internet is now a convenient way to experience popular Microsoft applications, of course, these are not as full featured as the local counterparts, instead it offers new, exciting ways to experience Office while maintaining the rich experience of content created in the applications anywhere, anytime, any device. In addition using Office in the web browser, Microsoft is also pushing a richer mobile experience too, which is part of the strategy of having access to the power of Office anytime, anywhere and any device. If you have a powerful Internet connection (simply put, lots of bandwidth), Microsoft is also utilizing some of its investments from its virtualization portfolio. Users will be able to stream a full version of Microsoft Office 2010 to their desktop without installing the suite at all. Simply download a small setup executable, and your applications will be streamed to you. Earlier versions of Office can even co-exist with the new 2010 release this way and the key benefit to is, you can still use the suite off line. Microsoft recently announced a partnership with Facebook.com to provide a service for Facebook members to collaborate on documents at http://www.docs.com. Basically you can share and work on documents with your Facebook friends. Some might ask, what is the point of this? Considering that Microsoft Office runs on at least 500 million PC's worldwide and Facebook has at least 400 million or more subscribers, the likely possibility of you being able to share and collaborate with friends is very high.
Collaboration and consistency are the key words that best describe the theme of this release. Microsoft is also focusing on making the document

lifecycle experience more dynamic and agile. Office of course has to contend with a new set of competitive challenges such as Google recently boosting up its online offerings and Oracle's recent acquisition of SUN Microsystems assets also brings the possibility of an injection increased focus on competing with Office through the popular free alternative Open Office.org productivity suite. Microsoft Office is not standing still, and as you dive into the suite and popular products such as Outlook which introduce an enhanced user experience with features such as Conversation View which fits nicely with the recently released Exchange Server 2010, Backstage Technology for better access to management solutions built into Office while saving time when preparing large documents, you get the reminder why Office is still number one. Visualizing information is also a critical improvement in Office, and Excel 2010 in particular focuses on better ways of analyzing key trends in information with the new feature called Sparklines. PowerPoint has finally embraced multi-media full stream and users will be impressed with the tools to help deliver presentations that are more dynamic and informative, yet entertaining.
Microsoft has created a successful franchise that is Office, a suite of applications that pioneered cohesive experiences allowing end users to be productive by using a uniformed approach to working with information across a variety of familiar applications. 2007's successful Office 2007 infused the platform with new momentum by further innovating through new ways of using Office applications more effectively with the new Office Fluent UI that exposed tools that were once hidden under drop down menus. With Office 2010, it's about building on those benefits by exposing more applications in the Office family to Office Fluent. In addition to that Office 2010 improves the core experiences that initially made the platform so popular.
Microsoft Office 2010 provides a wide range of powerful new ways for people to do their best work from anywhere—whether they are using a PC, Smartphone, or Web browser.* To provide customers with more flexibility to best meet their unique needs, Microsoft offers a variety of Microsoft Office 2010 suites.
The Microsoft Office 2010 suites available through Volume Licensing include:

Microsoft® Office Standard 2010

Volume License Only

Microsoft® Office Professional Plus 2010

Volume License Only

Retail or OEM:

Full price

Key Card Pricing

Microsoft® Office Starter 2010

OEM only offering

Microsoft® Office Home and Student 2010

$ 149

$ 119

Microsoft® Office Home and Business 2010

$ 279

$ 199

Microsoft® Office Professional 2010

$ 499

$ 349

Microsoft® Office Professional Academic 2010

$ 99

N/A
As you can see, Microsoft is simplifying the Office 2010 lineup while delivering even more value to consumers and businesses with a new range of editions and included modules. Microsoft has retired the Office Ultimate, Enterprise, Small Business and Basic editions. Office Standard is no longer a retail product, while Office Starter is the introductory edition of Office 2010 with limited capabilities for editing and viewing documents with online ads. Sophisticated features such as Macros are not available in Office Starter 2010, it is pretty much a replacement for Microsoft Works but provides that consistent Office experience users love. If you would like to step up to a more full featured edition of Office, Microsoft is providing an economical approach, you can simply purchase a key card anywhere software/computers are sold and enter your key card to unlock that particular edition of Office. Microsoft recently announced a deal for customers who purchase Office 2007 now will automatically get a free upgrade to Office 2010, this deal will end in July 2010.
| | | | | | | | |
| --- | --- | --- | --- | --- | --- | --- | --- |
| Products | Starter2 | Home & Student | Home & Business | Professional | Professional Academic | Standard1 | Professional1 Plus |
| Word | l | l | l | l | l | l | l |
| Excel | l | l | l | l | l | l | l |
| Outlook | | | l | l | l | l | l |
| PowerPoint | | l | l | l | l | l | l |
| Access | | | | l | l | | l |
| Publisher | | | l | l | l | l | l |
| InfoPath | | | | | l | | l |
| SharePoint Workspace | | | | | | | l |
| OneNote | | l | | | | l | l |
1 Available to Volume License customers
2 Available only on new systems from OEM's.
Office 2010 also does away with upgrade packages, its full version packages and nothing else. The Company said they decided to do this based on a number of factors, simplification, people do not purchase upgrades like they use to, reduces production of product boxes that take up precious store real estate, saves the environment, new ways of obtaining Office digitally and Key cards. Microsoft has also made some changes to how Microsoft Office is licensed, instead of one desktop and laptop device owned by the licensee, the EULA now states 2 computers regardless of their form factors. Key cards allow users to purchase additional licenses for Office, it is similar in some ways to the Windows Anytime Upgrade license offered for Windows 7, key cards will permit only 1 installation though compared to purchasing the full boxed package and can also be used to upgrade supported editions of Office to higher edition or convert trial versions to full versions.
The Office 2010 setup experience features a clean branding, utilizing bright colors that exudes a wave of new experiences ahead. Office 2010 even features a refreshed logo with accented edges. Microsoft Office 2010 requires a minimum, Windows XP SP3, Windows Server 2003 R2 (x86 and x64), Windows Vista SP1, Windows Server 2008 or Windows 7. Certain releases such as Windows Server 2003, x64, and Windows XP Professional x64 are not supported. Considering that Windows XP Professional x64 was more of a technical release than a mainstream release for early adopters, if you used it, you probably should be running a more recent release of Windows by now. Minimum system requirements call for 512 MBs of RAM and 3 GBs of free hard disk space. After inserting the Office 2010 disk you are greeted by a pleasant welcome screen, which immediately takes you to the Product Key page, which displays a simpler layout without the awkwardness of prior versions of Office, requiring User name, Initials and Organization (all of that is located under Custom option).
Microsoft for the first time is supporting a full 64 bit release of Office. The advantages users can expect include the ability to address more than 4 GBs of memory, and more robustness performance across the suite. It's also a model of the future where the industry is expected to go, 64 bit is the future and Office is embracing it with full force, every product in the Office 2010 family is available as a 64 bit application. What I discovered though is that Microsoft Office 2010 64 bit will require a clean install, which means, there is no upgrade path from 32 bit versions of Office. If you want to install 64 bit Office on a PC that already has a 32 bit version of Office, you will have to uninstall it then re-run setup, otherwise, choose Office 2010 32-bit.
After the Product Key page, you are greeted by the License Agreement, accept and move on, nothing special. Next is installation options, you have two choices (Upgrade or Customize), which depends on whether you have a prior version of Office installed or not. If you select Custom install which displays a set of Tabs, this includes Install Options, File Location, User Information, you can also choose to select which programs you want installed. Office 2010 is big, requiring at least 2.5 GBs of disk space. (This is quite amazing when I think back to when Office 95 full install used about 85 MBs of disk space.) I installed Office 2010 Professional Plus 64 Bit for the purposes of this review). There are reasons for this of course, more features and applications have been incorporated into the Office family and suites, so it's a given. With today's enormous storage devices ranging in hundreds of gigabytes and terabytes, Office 2010 is more than welcome on most systems today. Office 2010 installed in about 15 mins on a AMD Turion 2 GHz 64 bit, 4 GBs of RAM, Windows 7 Ultimate 64 bit. I remember installing versions 2003, 2002 and 2000 in less than 4 minutes, again, this is likely attributed to the size of Office today. Another great thing to note, I didn't have to restart. J
Since Office 2010 editions include both 32 and 64 bit architectures, you might be wondering, which platform you should go with. If you use third party extensions with Office applications or you develop custom add in's for Office, then it's probably best you stick with 32 bit for the time being, since they might not be updated to work with 64 bit versions of the suite. This is quite similar to when Windows XP Professional 64 was released; a lot of third party programs were not compatible with it for a long time, even when Windows Vista brought 64 bit computing to the mainstream, an example of this was no support for contextual menu options. Apples iTunes for instance does not sync with Outlook 2010 64 bit, which I find strange since iTunes is available as a 64 bit download, but this seems to be only a 64 bit installer and not an actual 64 bit program itself. Microsoft has not released a 64 bit add in for its Outlook Social Connector, which integrates your Twitter and Facebook social networking activities. Another reason you can avoid the 64 bit suite is if you are doing basic task such as writing letters in Word, creating list in Excel, basic presentations in PowerPoint. If you have 2 to 3 GBs of RAM in your system, you are really not gonna see any major benefits of running a 64 bit version of Office, even if your CPU is 64 bit capable. For persons working on complex spreadsheets with vast amounts of data or large Office Access databases, then the 64 bit version is probably something you should be looking into. A last but very notable reason, if you can't bother with the chore of uninstalling 32 bit versions Office to install the 64 bit version, might as well not bother, since there is no upgrade path. Don't get me wrong though, even when Office 32 bit is uninstalled and the 64 bit version is installed, settings such as your recent files and custom dictionaries are preserved. I also notice that uninstalling the Office 2010 beta preserves your data so you can easily transition to the final release.
I don't know why people give Microsoft such a bad rap about Activation. The process was so quick and easy (I did it over the Internet), in a three step wizard, Office 2010 activated in less than 5 seconds. You don't even have to do this if you leave the default option to Activate over the Internet automatically during the setup wizard. For the Office 2010 release, Microsoft is making some changes to volume license distributions of Office. Office 2010 now requires activation, unlike Office 2007. People might be aware of an infamous Office 2007 Enterprise disk that was let loose everywhere back in 2006. I personally have seen countless installations of this particular edition of Office, even on Home PC's (and I know it ain't no Home Use Rights, kay?) ;)
Office 2010 and Volume Activation
Volume Activation (VA) represents a set of activation methods for Office 2010 under Microsoft Volume Licensing Programs or using Volume Licensing media. Volume Activation has been standardized across Microsoft products. These VA methods began with Windows Vista and Windows Server 2008 and continue forward with Windows 7 and Windows Server 2008 R2, and Office 2010. Product activation is required for all editions of Windows 7, Windows Server 2008 R2, and Office 2010.
You have two activation options: You can run a local activation service, called Key Management Service (KMS), in your environment. In this option there is no need for individual PCs to connect to Microsoft for activation. In the second option, you can complete activation directly with Microsoft using a Multiple Activation Key (MAK) with an upper limit on activations.
You can use any combination of these methods to activate machines in your environment, depending on the needs of your organization and network infrastructure. If you do not activate, you will receive notification dialogs which will provide educational links and ways to buy the product.
Volume Activation Benefits
Volume Activation is more flexible and manageable than before, and ensures you are accessing Genuine software from Microsoft with the support and compliance to provide peace of mind.
Assurance: Activation provides assurance that the software is reliable and can be validated as Genuine
from Microsoft.

Supported: Genuine software is fully supported by Microsoft and its partners where software found to be non-genuine will not receive the full range of updates and support available to genuine software.

Managed: With the enhancements to KMS and VAMT, Volume Activation provides an increasingly flexible and more secure installation and activation experience for you.

License Compliance: VA management tools and services help you track the number of installed licenses which aids in compliance with license terms. VA's flexible activation infrastructure meets varying enterprise deployment requirements and will handle the activation of multiple applications. There can be financial penalties associated with being out of compliance with signed licensing agreements, so VA helps to reduce your company's risk. For more information, see the list of resources in the Appendix section.
In addition to making Office 2010 a full 64 bit release, Microsoft has committed to bringing Office Fluent (or Ribbon) to every application in the Office family, products such as Outlook, Visio, Publisher, InfoPath, SharePoint Designer, SharePoint Workspace (formerly Office Groove) all feature the Fluent user interface. This of course, means a more consistent experience that makes learning one program mean you will learn them all.
User experience is abounding in this release and you will notice it when you launch an Office 2010 application for the first time. Some of the Office 2010 application splash screens animate (doesn't animate on Windows XP, I suspect this is probably a WPF based animation), but it goes by so fast you just might miss it. I see immediate performance in that area already, so kudos to the Office Team there. Word 2010, which is the first application I launched (of course it would be), you are presented with a gorgeous, graphically rich UI that implements strong use of the Aero Glass transparency effects with the Gallery Tabs area displaying faint semi-transparent background of your desktop or non-active windows. Please note, you will not see this on Windows Vista (when the Office application window is maximized) or Windows XP at all. Is this important, nope, but it really looks good and I like the focus on aesthetics. Office has always carried its own pizzazz by presenting a new look with each release since Office XP. I like the fact that Office 2010 exudes a sense of lightness; it's not as heavy in appearance as Office 2007 – on the eyes at least.
The Office Button introduced in version 2007 is now gone, thank goodness, featuring a more stylish, yet conservative tabbed appearance with a distinct colour representing each respective Office application, the File menu in 2010 is significantly enhanced. Featuring an information centre like area called Backstage; the Office 2010 File menu is more detailed about your Office files. Immediately users can glance at topics such as Permissions, distribution methods, versioning, property information and improved document life cycle management facilities. In addition to these, users can find common functions such as Save, Save As, Open, Close. The New menu is greatly enhanced; a gallery of templates can be accessed much faster instead of the cumbersome Office 2007 New Template window which always got in the way.
Printing is also more accessible, built right into the Office File menu; you can quickly choose a Printer and different printing options along with a quick print preview of your document before sending to the Printer. Sharing is also more simplified, with different areas detailing options for each task. The more I use Office 2010; I am saying to myself, this is not a minor update after all. The interface is well organized especially where the Office file menu is concerned, it's too bad the application Options dialog was not incorporated into the File menu itself; this would have been a great way to reduce the mouse clicks and just naturally integrate with the Office 2010 experience and use up a lot of that white space I see.
Office Fluent or Ribbon in 2010 is more manageable, one of the first things I noticed was a chevron for minimizing the Fluent much faster instead of using the Quick Access Toolbar menu; alternatively, you can use the CTRL + F1 keyboard command. The Office 2010 UI is much flatter in appearance, similar to Scenic Ribbon based applications (WordPad and Paint) in Windows 7. The Insert menu features a new Screenshot tool that allows you to quickly insert screen captures on the fly. This is a convenient option for technical authors who might be writing long manuals about features in a program and would like to quickly insert shots on the fly.
The Word 2010 Contextual menu adds some subtle improvements such as an improved Styles Gallery and richer Paste Special Options menu with real time preview of text before it is pasted. Word 2010 also adds a cool effect when hovering over the paste option, the context menu will automatically become transparent while you preview the different paste formatting available, very convenient.
Word 2010 introduces a new set of Open Type fonts that offer more elegant options for formatting publications. Style Sets and Ligatures for instance offer new opportunities to give News Letters and technical documentation more individuality and uniqueness. Office 2010 includes a new font called Gabriola with a richer set of style sets. Other highlights to typography include Alternate Number forms and Number spacing and Opentype kerning for professional desktop publishing level output.
Earlier I mentioned that collaboration is a key theme in the Office 2010 release. When team members are working on a Word 2010 document, their name and icon show you what section they're editing. Of course, Microsoft is requiring Office SharePoint on the server side to fully benefit from this, if you don't have SharePoint deployed, then you will need to look to the alternative which is Windows Live which offer's similar collaboration capabilities through Office web apps, unfortunately, there is no ability to collaborate between Office Web applications and desktop versions. Multiple authors using the Word 2010 desktop application can edit a document at the same time. You can block authors from sections of your document when you edit. Automatically sync your offline changes when you're back online. Your changes are available to others when you save and others get your changes when they save. View presence information so you can see if the co-author is online and launch a full conversation while working on the document together. This will require that you have Office Communicator Server software deployed.
Improvements
Under the Home Tab you will find improvements to Text effects in the Font gallery, you can now apply similar effects available to photos such as glow, reflect and shadow, (please note, you need to be using the latest file format to utilize this feature, if your document is in compatibility mode, it will be grayed out). Under Illustrations gallery, (Insert) menu, I discovered that Office 2010 includes a new array of Smart Art graphics. Smart Art graphics in Office 2010 offer better objects for illustration, by simply inserting a picture in SmartArt shapes of your picture layout diagram. Each shape also has a caption where you add descriptive text. If you already have pictures in your document, you can easily convert them to a SmartArt graphic, just like you can with text. You can also choose from a collection of predefined layouts. The Cover Page feature introduced in Office 2007 seems to add some refinements featuring 3D objects and gradients.
One of the exciting things about Office 2010 and Word 2010 in particular need to use complimentary photo editing software less when working on photos to incorporate into your documents or presentations. Office overall features betters tools for correcting color saturation and tone. Word 2010 Office 2010 programs also allow you to adjust brightness, contrast, sharpness and blurriness; you can even recolor the picture with a wider array of color options. Another great improvement I love in Office 2010 is the Navigation pane, which appears on the left side of the screen. In prior versions of Office, when you hit Command + F, it would bring up a dialog. In Word 2010, it displays a Task Pane, that's more convenient and productive. You can easily scan through your document, find and replace words on the fly. You can even selectively find Graphics, Tables, Equations, FootNotes or comments by changing the additional search commands, next to the search box. I also notice the Wrap Text button is more prominent under the Insert Tab (Arrange Group), probably because this is a feature users of Word often use.
Word 2010 makes it very easy to reorganize the contents with a document by using drag and drop sections instead of copy and pasting. A great feature I discovered and find very handy when working with large documents is thumbnail preview, what it does is allow you to see a mini preview of the pages within a document and click them to move through your document. I would have liked if the Word Team had gone further with this feature and utilized Windows 7's Aero Peek like capabilities.
What else is new?
Move between headings in a document by clicking on the parts of the document map.

Collapse levels of the outline to hide nested headings, so you can work better with the map in largely structured and complex documents.

Type text into the search box to find your place instantly.

Drag and drop headings within your document to rearrange the structure. You can also delete, cut, or copy headings and their content.

Easily promote or demote a given heading, or a heading and all of its nested headings, up or down within the hierarchy.

Add new headings to your document to build a basic outline or insert new sections without having to scroll around in the document.

View the availability of a person while co-authoring your document or by using Smart Tags, and initiate a conversation without having to switch applications.

Search for team members in Backstage view and view their availability for sharing your document with them through instant messaging capabilities in Office Communicator 2007 R2.

Use on-demand translation, side-by-side translations, and a Mini Translator to easily work across language and cultural barriers.

Additionally, English assistance and Windows English text-to-speech playback are available from the Mini Translator.

New fixed-digit numbering formats, such as 001, 002, 003 and 0001, 0002, etc.

Easily add a check box to forms or lists.

You can add a titile to a table and a summary, this allows readers to have access to additional information.
The defacto standard spreadsheet solution includes notable improvements that number crunchers should find pleasing especially for data analysis. Most of the visible changes were more improvements than new features, with a few re-arranging of some icons and features. For example, the 'Existing connections' source dialog from under the 'Data' tab > 'Get External Data' gallery in Excel 2007, has been incorporated into 'Slicer', and is now located under the 'Insert' tab. Slicers is a new feature in version 2010 that offers key ways to visual and filter data in a Pivot Table. When a slicer is inserted, you can use buttons to quickly subdivide and filter the information displaying the desired results. When additional filters to a pivot table are added, there is no need to open a list to see which filters are applied to the data, it is displayed right there on the screen in the slicer. Slicers can be made to match your workbook formatting and easily reused in other PivotTables, PivotCharts and cube functions. The new search filter is especially handy I noticed when searching through vast amounts of information in a spreadsheet.
Improvements
Conditional formatting adds more ease to visualizing and understanding trends in data, for instance, you can discover styles, icons and data bars as well as the ability to highlight specified items (such as the maximum/minimum value with fewer clicks. New icon sets have been added, introduced in version 2007, icon sets are used to display icons for different categories of data. Based on whatever threshold is determined. Excel 2010 allows you to have a mix and match set of icons, including triangles, stars and boxes (this should come in handy when analysing trends in pass lotto winnings that go back over a long period of time). Data bars also include more options, with new formatting options you can apply solid fills or borders to the database, or set the bar direction from right to left instead of left to right. Data bars for negative values appear on the opposite side of an axies from positive values.
A number of functions have been optimized to improve accuracy, Excel 2010 for instance returns more accurate results for the beta and chi-squared distributions.

Certain statistical functions have been renamed so that they are more consistent with function defitions of the scientific community and with other function names in Excel. The new function names also more accurately describe their functionality. Workbooks created in earlier versions of Excel will continue to work despite these name changes, because the original functions still exist in Compatibility category.

Improved performance and increased charting limits allow more data points in a series.

64 bit support – what this basically means is that power users and analysts can create bigger, more complex works boots. By using a 64 bit version, you can address RAM that is above the 2 GB limit that exist in the 32 bit version of Excel. Please note though, add-ins might need to be upgraded to work with the suite.
Performance
I notice that Excel 2010 is much faster than even 2007 in certain areas; work books generate charts and resize them way much faster, especially when loading a workbook with numerous charts and sheets (this is probably as a result of running the 64 bit version I suspect which is able to access more memory than the 32 bit version), Page Layout view and use of shapes in a workbook is more fluid. Common activities take noticeably less time to perform on some large data sets such as filtering and sorting, copy and pasting between workbooks and using the Fill feature when copying formulas.
Since we are on the topic of larger data sets, new version also handles larger amounts of data more efficiently. The Excel Team has focused on better parallelism support. The industry has been on a multi-core roll for the past few years with both Intel and AMD pushing out more CPU's with multiple cores. Excel 2010 has some multi-threading improvements built in to assist with speed up, processing, retrieving, filtering and sorting of data in Pivot Tables. As noted before, there is noticeable performance improvement especially when opening large workbooks, which again can be attributed by the support for additional RAM. This is not necessarily attributed to being 64 bit, but improvements to the code itself even when running on 32 bit systems.
Formatting and Presentation
The Charts gallery features smaller pictorial representations of the different types of charts that can be created; I also noticed improved performance in this area. Quick formatting options can be applied to Chart simply by double clicking the chart element. Excel 2010 also features increased charting limits allowing more data points in a series. In version 2007 you were limited by 32,000 data points in a data series for 2-D charts. Excel 2010 is only limited by available memory. A new group under the Insert menu has been added called 'Sparklines. Sparklines are tiny graphs that can fit in a single cell of a spreadsheet. It can quickly summarize data in small spaces, giving you a better way to spot trends across sets. Sparkline can also be used to highlight maximum or minimum values.
Included is a built option tool for equations, which simplifies writing and editing equations inside text boxes. This will be useful when you are displaying formulas used in locked or otherwise inaccessible worksheet cells. There are even more themes and styles to choose from in version 2010. The new Paste with Live Preview is especially handy in Excel 2010, when reusing data in workbooks and other applications you can use it to preview different types of options such as Keep Source Column Widths, No Borders, or Keep Source Formatting.
Heavy users will who work in Companies will discover the value of Excel when deployed with servers and services such as SharePoint by saving and publishing spreadsheets to web based dashboards.
A free add in called Project Gemini, can be used to model any business scenario. Microsoft notes you can use Project Gemini to manipulate large data sets (that range in the millions of rows), streamlined integration of data and the ability to effortlessly share your analysis through SharePoint 2010. Excel Services integration adds some notable improvements:
Improved user experience: Some of the visible changes include the ability to refresh elements of a page, instead of having every change require a page refresh, and addition of scroll bars, which let you easily scroll throughout the workbook.

SharePoint 2010 improvements: Excel Services allows for better integration including security, content management, version control, data connection management, service administration features. With Excel Services, better integration of BI (Business Intelligence) capabilities in SharePoint.

Workbook improvements: In previous releases, if a workbook contained unsupported features, it couldn't be opened at all in the web browser. In this release, if a workbook contains an Excel feature that isn't supported, that workbook will in most cases open in the browser. In addition, more Excel features are supported in Excel Services, including new 2010 features such as Sparklines and Slicers.
Excel 2010 is certainly a robust release, it's mostly improvements, very significant ones that can help with analysing and visualizing information effectively. Sparklines and the improvements to Pivot Tables in particular are standouts. Tighter integration with SharePoint is also a nice highlight for those who have it deployed.
Outlook 2010 surprisingly takes on Office Fluent and I must say it does it well. Some of the highlights include:
Built-in e-mail archive

View Emails in Conversation thread (this is not turned on by default though and it can be turned on per folder or all if you wish).

Ignore Conversation, which allows users to mute an e-mail thread they are not interested in.

MailTips - warns users before they send an e-mail if a particular recipient is out of the office and unavailable or warns users if the email is to be sent to a distribution group that is very large or includes recipients external to the company or warns if they are going to send an attachment outside their company's firewall. MailTips will not be available on Windows Phones

Text previews of voicemails in Outlook

Tracks whether messages arrived with recipients
The implementation of Office Fluent is the major stand out in this release. Office Outlook 2007 featured limited support only when you were working on an item such as a new Email message, adding a contact or calendar appointment. Outlook 2010's implementation of Fluent features 5 main tabs such as File, Home, Send/Receive , Folder and View. What I discovered immediately when I started using Outlook 2010 is that the relation between Office Fluent and Items such as Mail, Calendar, Contacts and Task is that each have their own Home tabs with respective groups. In a sense, it's like Outlook 2010 is 5 separate programs in one done in a very cohesive way.
The File menu does not feature the standard functionality like other Office 2010 programs; you will instead find information related to your account, settings, mail box cleanup, Rules and Alerts. Outlook 2010 makes it easier to open an existing Calendar (.ics, .vcs and .pst.) You can also quickly import your RSS feeds and other data types. I wished instead of opening a separate 'Import and Export wizard' the large blank space next to these four items was used instead. Outlook also benefits from the new Backstage preview technology which makes it easier to print messages and calendar appointments. The Info section of Outlook 2010 Backstage informed me that I would need to Upgrade my Outlook Connector add on which enables support for Hotmail email in Outlook. The process was quick and easy, I clicked the 'Upgrade Now' button and in seconds I was prompted to download the update just for Outlook 2010 64 bit and install it. Although, it would have been nice to have Outlook do it in the background. After installing the update, I was prompted to enter my account information to start syncing email. I encountered some initial glitches trying to sync and Outlook 2010 even stopped responding, but after closing the program and reopening the kinks seemed to work out.
Home Tab
The Home Tab in Outlook 2010 features all the standard email functions organized into eight groups: New, Delete, Respond, Quick Steps, Move, Tags and Find. The Quick Steps group in particular is new to Outlook, what it does is simplify common actions, combined into one click the multiple commands needed to complete task such as categorizing, flagging, moving. Quick Step actions can also be customized to create your own buttons that complete frequent task faster. The View tab for Mail features a number of nifty improvements. If you have a lot of item windows open that you are not working on or decided you just can't bother with again, the window group has a 'Close All Items' button which makes it easy to bring back some sanity to your Outlook workflow if the need arises. The Layout group displays a number of options for viewing and customizing the Outlook interface; areas include the reading and navigation panes, the To-Do bar. You can change the reading pane orientations, minimize, and turn off these areas of the Outlook interface on the fly.
I noticed there are some lovely visual and social improvements to viewing messages. The Reading Pane for instance now supports Microsoft Word type Document Views such as Reading mode along with Zoom Levels. A new related areas feature of the Reading Pane called People Pane displays recent emails from the sender, you can also quickly view items such as meetings and other information such as Feeds, Attachments and Status updates from your favourite Social Networking sites such as Twitter and Facebook. When you are part of a conversation, the People pane will display small profile icons which can quickly identify persons who are part of the conversation with a profile picture, you can even toggle views to see information related to past messages.
It's a new feature that I believe will open up Outlook to a new generation of users, particularly students and persons who want to centralize both traditional personal information management and social networking in one location. Considering that Social Networks such as Twitter and Facebook have become the first go to place on the web for many these, this integration in Outlook 2010 really makes it convenient. Another lovely feature I noticed in the Reading Pane is the message header which displays the contacts a message was sent to makes it quick and easy to send an email, setup meeting or make a phone call when you hover over the recipients name in the To: and Cc: fields.
A lot of the functionality in Calendar is not that different from Outlook 2007; much of what you see again is adherence to the Office Fluent UI. The benefits I notice in version 2010 is better access and visualization of information, for instance, you can quickly view and accept invitations, so for instance, you can easily decide without switching to the Calendar view. The Meeting Request feature includes preview support of requested time according to your schedule. You can quickly find Meetings easier too, the Schedule View reduces the need to sort out situations involving when and how to setup a meeting, schedules can immediately be viewed before you even start making any arrangements.
Just like Calendar, Contacts doesn't reveal much in major new functionality, and I would suppose that is a good thing. There are some subtle improvements and small changes users can expect such as creating a reusable of list of contacts (Distribution List in 2007) now called New Contact Group in 2010. The Current View section of Contacts lets you change how you sort and view contacts, so you can view contacts by phone list or business card layout. The Communicate group under Home tab makes it easy to send an email message, IM or phone call quickly to a contact or group for instance, I can do a non-adjacent selection of contacts (Ctrl + mouse click) and quickly hit the Meeting button and have a meeting setup with selected recipients. This could only be done manually in version 2007.
Overall, I like the changes in Outlook 2010, the Office Fluent UI in particular is seen as a nice addition that finally brings some consistency to a users workflow instead of the back and forth between old and new UI paradigms. The ease of handling mail through tools such as Quick Steps should definitely be a big productivity booster. The transition so far has been smooth, although I was unable to sync my iPod Touch with Outlook 2010 64 bit – that's for Apple to work out. Also, syncing your Windows Mobile phone over a USB or Bluetooth connection, all your contacts and other synced data on the phone will be deleted without a warning when using the 64 bit version of Outlook. Outlook is moving with the times though, the new social networking integration with Facebook and Twitter should provide a convenient hub for persons who want to maintain centralized approach information and also keep a better handle on what's happening out there.
I haven't used PowerPoint much in years, and I was about to discover if I still had it in me to create a powerful, convincing presentation. PowerPoint 2010 introduces some major improvements in the area of multimedia. Video is a major improvement in this release. I am very impressed with some of the innovative ways you can now work with this form of media and its about time too, the program now steps up from its roots of 35 mm slides to a world of the web and YouTube.
Again, you will notice a few rearrangements and renaming of tools in the 2010 interface, for instance, Movie located under the Media Group (Insert tab) in 2007, is now called Video. Working with video in PowerPoint 2010 can be just as easy as working with photos. You can immediately see the difference when you insert a video file; you aren't bombarded by the improved but narrow functionality of version 2007. PPT 2010 features a renamed contextual tab when you click on a video called 'Video Tools'. In 2007, when you clicked on a video file in a slide, you see two different contextual tabs, one for video and pictures. Although a lot of functionality is still the same in 2010, the logics of 2010 are more welcoming. Format contextual tab, features a group of larger icons within the Adjust group, with the addition of a preview group. The standout feature I would like to get into though is the new "Trim Video" features which makes cropping video so much faster and easier. I absolutely love this feature, it's really convenient! Video Triggers is another new feature in 2010 which allows you to schedule an animation to appear and exit at a certain point in a video.
Animations came across as a bit of a challenge for me initially in PowerPoint 2010, for instance, I inserted a video, and added a Word Art text to over lay the video. That was all easy, but animating it became the hard part (initially), setting up when I wanted the Word Art text to appear and exit was a bit of a challenge. The logics of it was not as intuitive as I would like it to be out of the box, for this I still give video tools such as Movie Maker the edge because of the intuitiveness and predictability it gives users to work with animations and video. The new Add Animations button reveals a well organized gallery of all the animations available for use arranged categories to give the user clear ideas about when they should be applied. When I wanted to start over from scratch, PowerPoint made it hard to kill the animations I had added to the Word Art text. A lovely, Remove Animations button would have been a bonus, I eventually I discovered this was located under the Animation Pane itself. If you are a first time user of PowerPoint expect to experience the maturity and complexity of this product. Working on basic, bullet point presentations and adding a photo or two is easy, but going into more technical projects might leave you confused at first.
Giving the challenge another try, my aim is to simply have the text appear on click, and disappear on click. What I discovered was triggering some of the animations was not possible in preview mode (eventually resolved by reading mode – read on to find out). The process was of course simple, add the Word Art, select the Word Art, Add Animation (Fade In), select the Word Art again and click Fade Out for the Exit. There, now wasn't that simple? Of course, these things will take a bit of discovery, trial and error. In comparison to version 2007, animation like the one I applied in 2007 would have been much harder and very confusing; I tried and decided that doing it in PowerPoint 2010 would be so much better. The Animation Pane (formerly Custom Animation) in 2010 features a built in timeline so you can conveniently time and apply effects to video in addition to objects more precisely. The presentation is I believe superb and professionally done, it's like I did something for the Discovery Channel.
Some other benefits you will find in PowerPoint 2010:
You can also add bookmarks to video and audio clips, this is especially handy for triggering animations or move to a specific part of a video. It also helps you find specific points of interest while delivering a presentation. Note: multiple bookmarks can be added to video, while only one can be added to an audio clip.

You can now insert videos to your slides from social media web sites such as YouTube or Hulu. Each website generally provides an embed vode that allows you to link to the video from your presentation.

You can now publish your presentation as a video in .WMV format file – I notice this takes very long though, especially if your slide has a video in it.

Video controls. As a presenter, you can pause, rewind, fast-forward and stop audio and video content without leaving slide show mode during your presentation.

Media compatibility optimization. Access video or audio elements during your presentation by simply clicking on your video link as if you were launching your video. Use Optimize Media Compatibility to change video in your presentation into a format that will play in more places.

More format flexibility. Insert a core set of audio and video formats with no additional software or installation necessary. Supported video formats can be extended by installation of DirectShow codecs available from third parties (fees may apply). Specific formats supported out-of-box will vary with operating system. Example supported formats include AVI, WMV, WMA, MP3, MOV, and H.264.

Video tools. Add fades, video effects, video styles and more.
Managing and Organizing Slides
Managing a PowerPoint 2010 presentation is more convenient. The new 'Section' feature makes it easier to sort slides into separate groups. If you are creating a Team Presentation, I can see this becoming handy for easily keeping track of each presenter's part of a presentation or which part a team member is allowed to work on. A new merge and compare feature makes it easy to compare a presentation with another one and combine them, this is especially convenient when multiple members of a group are working on the same presentation, I wish I had this back in 2008. You can manage and choose which changes or edits you would like to add when all members check in their final iteration of the same presentation. This makes versioning control and multiple edits less time consuming. The process is very simple too, just select the Review Tab, click Compare, select the slide and click Merge. It would have been nice if PowerPoint added a pop out list menu for selecting an existing opened presentation since you can now have multiple presentations open at the same time on screen. Once the slide is merged, the user will see a Revision Task pane turn on which displays all the changes that have been added to the presentation, you even have the option of accepting and rejecting edits if you are not satisfied.
Version 2010 allows you to work on multiple presentations at the same time too, this is very handy and 21st century for PowerPoint, although it's probably not something a lot of users do. But if you are doing comparative reviews or referencing a previous presentation, you want to be able to see more than one PowerPoint window at a time especially with cool features such as Windows 7's Aero Snap. You can also use the new Reading view to show two presentations in a slideshow in a separately managed windows simultaneously with full animation effects and full media support. This is especially handy for previewing presentations without it taking over your entire screen and reduces the interruption of your work flow.
New Features:
There are some new themes, not many, but you can always download more from Microsoft's website. (The days of packing up the Office disk with things like canned presentations and clip art is a bit pointless with the web).

Add Animations Gallery is nicely done, organized into categories that are more accessible than the Task Pane.

Broadcast Slide Show in PowerPoint 2010 lets remote audiences view your presentation in their browser window — whether or not they have PowerPoint installed on their computer. Just send out the slide show hyperlink via instant messaging or e-mail. You can broadcast your presentation inside your company's firewall using SharePoint Server 2010 or externally using Windows Live.

PowerPoint 2010 includes some cool high-quality 3-D effects, that look just like graphics you'd see on TV.

Access 2010 is heavily focused on better web integration. It's something many loyal Access users have been anticipating for years. You can now create a database and publish it to the web including Forms, tables and reports which can be viewed in the web browser. Here is the possible drawback though, you will need SharePoint 2010. If you have SharePoint 2010 deployed though, you can create a web database so users can enter data through the web browser, when making design changes to the database itself, Access 2010 will be required to do so. Access 2010 includes 5 templates just for the web in areas such as contact management, asset management, projects, events and charitable contributions; these templates can be modified before publishing. If you prefer more control, you can also start from scratch or convert an existing database, but users should note not all features in Access 2010 will be available when published to the Web. To make this easy, you can use the included Compatibility Checker to make sure your database is ready for the web. You can also create navigation forms for your database without any programming knowledge. Simply use drag-and-drop, and specify forms or reports to display.
Application Parts
New in version 2010, Application Parts is a template that consist of database components such as a pre-assembled table along with a Form and Report. For example, you can create a Tasks application part to a database, which will generate a Tasks table, form and the option of creating a relationship to another table within the database. The improved datasheet view allows creation of a table that you can start using without defining fields ahead of time, just click Table on the Create tab, and start entering data in the new datasheet that appears. This is much faster than the process of defining fields, creating primary keys, setting field size. The Click Add column shows where to add a new field and if you need to change the data type or display format of a new or existing field, you can use the commands on the ribbon on the Fields tab. Data can be pasted from Microsoft Excel tables into a new datasheet – Access 2010 will create all the fields and recognize the data type automatically.
User experience
By default, tables, queries, forms, reports and macros are displayed as a tabbed object in the Access window. This setting can also be changed per database too if you don't like it, it's more convenient though and makes moving between open objects faster, although you will need to enable it from File > Options window > Current View > Document window option. I notice that tables are much easier to view and manage featuring an alternate colouring scheme to avoid confusion when sifting through lots of data.
The Report and Layout View in 2010 see's some improvements with more interactivity, in Report View for instance, you can browse a rendering of your report without need to print or display in Print Preview. Layout View now offers improved designed layouts; groups of controls can be adjusted as one so that you can rearrange fields, columns, rows, or whole layouts. You can also remove a field or add formatting easily in Layout View. You can now apply professional design themes to your Access Reports, please note, you need to update your database to the latest version format to access this feature.
Data bars is a new feature in Access 2010, what it does is add support for conditional formatting similar to Excel, with the ability to view key trends in your data.
PDF and XPS support
Well, if you had upgraded to Office 2007 SP2, this feature will not be new to you, but for persons still running version 2003 or earlier, if you are sharing your database reports with colleagues who don't have Access installed, you can now export data to PDF or XPS directly from within Access. (You might say, why not just export as a Word Doc?) Well, they might not have Office installed either. The ubiquity of the PDF standard along with built in support for XPS in both Windows Vista and 7 makes it easier to distribute forms, reports and datasheets while retaining formatting.
What else is new?
A new Macro Builder that is more intuitive and simplified is included in Access 2010.

Use Data Macros to attach logic to your data — centralizing the logic on the table, not the form. Write your logic with ease using Macro Designer and make it snappy with Data Macros.

Access 2010 includes a new group within the Form Layout Tools contextual tab called Controls, these web based tools for webifying parts of your database.

You can now connect to data sources via Web service protocol. Include Web services and line-of-business applications data right in the applications you build.
No longer the black sheep of the family; Publisher 2010 embraces the Office Fluent user interface, along with some unique features that will make this release even easier for users in small DTP shops. The Office 2010 Backstage is presented on Startup revealed gallery of all installed Templates available for use. If you want you can select a template, or click 'Home' to start from a new Blank Publication. Publishers traditional Task Panes have been replaced by a Thumbnail preview of pages in your publication.
It's quite interesting how all of Publisher's former Drop Down menus have been consolidated into five main tabs. These include Home, Insert, Page Design, Mailings and View. Familiar options once found in the Publisher Task Pane such as Page Options, Colour and Font Schemes along with Publication layout can all be found under Page Design tab within groups, which is actually refreshing. Publisher 2010's popular Mailing feature is identical to Word 2007, which is an example of Office 2010 going back to the fundamentals of what made Office so popular to begin with. The process of learning one application in the Office suite is carried over to the next. With Office Fluent, Publisher also adopts features such as Office Smart Gallary Shapes that will make it easier to work with. A Gallery under 'Insert', named 'Building Blocks', features some lovely features for adding pizzazz to your publications:
Page Parts: here you can add professional styles that your customers can take information from, such as tickets, or promotions, lost and found. Along with that there are Parts for stories that are well done and sophisticated with elements for different types of themed pieces such as a convention booklet, magazine or news letter.
As for that new Thumbnail Task Pane, it's not bad, but I think it would be better if it was a Tabbed Pane while still keeping the traditional Formatting pane from previous versions of Publisher. Overall, Publisher users should be excited about this update of the application which combines the ease of use introduced by Office Fluent with Publishers hallmark simplicity when it comes to Desktop Publishing. The Snap feature users might be familiar with in previous versions is not longer included, instead object alignment technology provides a suggested location for a new object such as text box or image while keeping you in control of the final placement in the publication or template you are working on.
Office overall, especially cornerstone applications such as Word, Excel and PowerPoint have some cool features that make working on documents even more productive. Image editing is a key benefit of the 2010 release, what you will notice is common task that would require a third party graphics package is right there in these programs, tools such as such as marker, line drawing, blur, glass and pastels, adding a soft edge, cropping out parts of a photo, adding cool effects to text. Years ago Microsoft developed an Office product called PhotoDraw, I was saddened to see it retire, but surprisingly, I am seeing many of the cool vector effects show up throughout Word, Excel and PowerPoint. Some of these improvements and new features include sharpen, soften, and improved brightness and contrast when working on photos. Along with new color tools, including color saturation, color tone and an improved recolor tool.
Probably one of the biggest improvements to the Office 2010 user interface is the ability to customize the Ribbon; you can create your Tabs and Groups now, awesome. This should simplify and create access to the tools you use the most in Office 2010 applications. I still wish there was a search feature built into the suites apps though, although you can download a free add-on from Microsoft Office Labs for this.
Collaboration is serious improvement in Office 2010, options for both Enterprise and Consumers is available. The Office Web Apps is a great way for maintain constant access to your Office files. Programs such as Word, Excel and PowerPoint support out of the box ability to Save to your Windows Live Skydrive (I wish the Office Team had enabled this across all supported modules when it is enabled it in one). Co-authoring is not limited to customers who have SharePoint, Windows Live users can also work on a document at the same time.
Microsoft currently is hosting a preview of Office Web Apps as part of its Windows Live properties, with limited capabilities for the time being. You can try it out yourself, just signup for a free Windows Live Hotmail account and log into http://skydrive.live.com and click New and click one of the available Office Web App services. For this review, I only tried out Office Word Web App. A suite of Microsoft's popular desktop programs Word, Excel and PowerPoint that are now built into the web browser allowing users rich fidelity of documents anywhere, anytime, any device. Microsoft Office Web Apps will be delivered as part of the next generation of Office products and services (Office 2010). With this announcement, it's also official that Office Web Apps are now a part of the Windows Live which I am excited about. I had a chance to check out these applications and so far I am very impressed with what I have experienced. Let me get this out of the way right now, Office Word Web App kicks Google Docs to the curb, from performance to the richness of viewing documents. Microsoft has a hit on their hands here and I can't wait to see more functionality added to the service over the next few months. Microsoft Office Web Apps support the following web browsers: Internet Explorer, Mozilla Firefox and Apples Safari.
Setup and Access
To use Office Web Apps, you will need to have a Windows Live ID (Hotmail, Live, MSN) account with access to Windows Live Skydrive. Once you have your account setup, simply go to a folder containing Office documents such as Word, Excel or PowerPoint or upload some files to your Skydrive (http://skydrive.live.com). When you open a folder with Office files in it, you will see a banner for the first time announcing a request to "Join our preview program to create, edit, view, and share Office documents online!" Once you click this link, you will be asked to accept a EULA which is currently a Technical Preview (Beta).
After setting up the service, select a document from your library, which will display a gallery of options, such as View, Edit, Download, Delete, Move etc. Right now, you are limited to viewing Documents, no editing which will be coming soon. My interest is primarily to see if the formatting is preserved in the web browser. After clicking View, your document will be loaded and that's it! Well, it's just like viewing in Microsoft Word on the desktop. Boring I know and that's a good thing. You will notice that you are limited with you can do for now, but documents are rendered just like you would have them in Microsoft Word 2007, the same fonts, paragraphs and even tables are displayed correctly.
Functionality available in Office Web Word app now is limited to viewing, searching the document, printing and scan through documents quickly. The interface maintains some similarity with the desktop versions in particular Office 2010. If you are limited on screen real estate, you can click the pop out button (located in the upper left hand corner of the screen), which will display your document in a separate window minus the web browsers file menu and toolbars. Alternatively, you can gain more real estate in either Firefox or Internet Explorer by hitting the F11 key on your keyboard. Performance is quite good; I was able to load 1.7 MB Word Document in under a minute, considering its 29 pages of text and, complex table and numerous images.
Suggestions and Conclusion
Right now, as much as I love the Windows Live wave branding, I think it takes away a lot of real estate; this is not a problem on high resolution monitors. But for me, I would like to see more of my document, so possibly making the banner that reveals the path to your document in the Skydrive much thinner in height would be nice. Just like the desktop version of Microsoft Office apps, I would prefer if the file name is displayed in the title bar "Microsoft Office Web App (Technical Preview) - File Name" to maintain some consistency in look and feel. These are minor suggestions anyway, but I like what I see and it should open up a new world of productivity for users. For instance, while working on a document which was 67 pages of content, the most frustrating part is being told I have to make a few changes here and there. This means, I needed to load up Microsoft Word, make the change then upload it back to my Skydrive Collaboration folder. With Office Word App, I don't need to do this anymore, I can make changes or the person with whom I am sharing/collaborating with on the document can do this if necessary from within the web browser with no need to download or re-upload. If you need to make more complex changes, you can always download the file back into Office Word on the desktop and apply changes. It's clear benefits like that I see Office Web Apps making a huge impact.
How It Grades
Installation: 90%
Interface/Design: 95%
Features: 90%
Ease of Use: 89%
Price/Value: 88%
Documentation: 90%
Options: 95%
Improvements: 95%
Overall: 90.5%
The question many will ask is, 'Is it worth upgrading to a new version of Office…again?' It's a reasonable question, especially depending on what you are doing with the suite, I have come across folks running Office 97 and they don't seem to have a problem with it. The good enough will always be toughy for Microsoft to convince users if this worthy to upgrade what they already. Microsoft has made obtaining Office more affordable with the 2010 release, the popular Home and Student edition is always a great starting point. If you need more solutions and you are student or know a student ;) you can obtain the Professional Academic edition for just $99. I believe every new version of Office is always worth upgrading to because of the new features it introduces. After using the suite since January, it's kinda hard to ease back into 2007, especially for a program like PowerPoint which is more robust and well improved throughout in version 2010. You just start seeing the limitations of the previous version when you start using the features in 2010. Basic things like the new text effects, Sparklines in Excel and the new 64 bit support should open up new opportunities to accountants and scientific scenarios that require larger data sets, working with video in PowerPoint is so much easier. Outlook is nicer with its support for the Office Fluent, conversation view is a nice feature, I like how Backstage gives better control of the content I create with these applications, better ways to share your files and have access to them anywhere, anytime make 2010 a really worthy upgrade in my opinion.
I love how Microsoft is embracing and revamping Office in new areas too such as the new Application Parts, Web Database and Navigation forms features in Access 2010 extending and making the capabilities of these products more flexible in a Web 2.0 world. For persons who work with a lot of data and want new ways of opening up their database to team members through existing technologies such as SharePoint without being tied to the desktop app itself. All of these features and more make Office a robust solution, but I will concede that the majority of users are not really after these features, then again, it's a business productivity suite and the Enterprise customers who are constantly are moving ahead will embrace these major improvements to stay competitive. The web flexibility that Office 2010 introduces is better than ever (SharePoint, Skydrive, co-athoring), of course, it's still maturing and I hope Microsoft will not just stop at the suite but will continue to improve the existing web integration over time while 2010 is on the market. Google Web Apps is just not in the same category when it comes to power, flexibility, and fidelity that Office offers. It's good for some yes, but Office still remains the best platform productivity and document creation, I like Office 2010, I like the user experience, the consistency, the power it gives you to create powerful solutions and the ability to easily share it with others.
| | |
| --- | --- |
| | Cons |
| Office Overall: Backstage, Improve Smart Art, 64 bit support, Customizable Ribbon, ability to minimize Ribbon easier, enhanced Image Editing, direct save to Skydrive (Word, Excel and PowerPoint only), Ribbon interface available in all Office programs, additional and improved smart drawings, Windows XP support, good performance, beautiful user interface synergy on Windows 7, Consistency and flexible access through Office Web Apps and Facebook Docs | No in place upgrade from 32 bit versions of Office, third party add on support for 64 bit versions might need to be updated. Modal dialogs make it difficult to move between open files. |
| Excel – Slicer, Sparklines, Search Filters, Improvements to conditional formatting, 64 bit support for larger data sets | Nothing significant or of interest |
| Outlook – Conversation View, Receive voice mail and faxes directly to your inbox, support for Windows 7 Jump List, Mail Tips, Voice Mail Previews, Ignore Conversation, Quick Steps | Syncing your Windows Mobile phone over a USB or Bluetooth connection, all your contacts and other synced data on the phone will be deleted without a warning when using the 64 bit version of Outlook. |
| PowerPoint – Presentation Sections, Video Editing, Merge and Compare, Video Publishing of slideshows, Reading Mode, ability to keep multiple PowerPoint windows open when working on more than one presentation, quicker access to animations | Implementing animations and automating presentations with video can come across confusing and difficult. Converting a Slideshow to video takes too long. |
| Word – OpenType Typography, Insert Screenshots, Navigation Pane, Find and Replace, | Nothing significant or of interest |
| Access – Databars, Web Database publishing, enhanced integration with SharePoint, Application Parts, copy and paste of Excel spreadsheet in an Access datasheet, Improved Macro Designer | SharePoint 2010 required for Web Database |
| Publisher – Page Parts, Ribbon interface, Smart Art Drawing support, better printing support of publications, improved snap object feature | Nothing significant or of interest |
Specs & Package
Overall Score
90.5%
Version Reviewed
Office 2010 Professional
Release Date
May 12, 2010 - Business Launch NYC
June 15, 2010 Retail Availability
Reference Reviews

Microsoft Office 2007
Microsoft Publisher 2007
Microsoft Office Systems 2003 Pro
Microsoft Publisher 2003
Microsoft Office XP Professional with FrontPage
Microsoft Publisher 2002

Pricing
System Requirements

Operating System: Windows XP SP3, Windows Vista or Windows 7

Processor: 500 MHz or higher

Memory: 256 MB RAM or higher

Hard Disk Space: 1.5 GB; a portion of the disk space will be freed after installation if the original download package is removed from the hard drive.

Supported Browsers for Web Apps: Internet Explorer, Safari and Firefox

Additional Requirements:
Certain Microsoft OneNote features require Windows Desktop Search 3.0, Windows Media Player 9.0, Microsoft ActiveSync 4.1, microphone, audio output device, video recording device, TWAIN-compatible digital camera, or scanner; sharing notebooks requires users to be on the same network.

Certain advanced functionality requires connectivity to Microsoft Exchange Server 2003, Microsoft SharePoint Server 2010, and/or Windows Server 2003 with SP1 running Windows SharePoint Services 4.0.

Certain features require Windows Search 4.0.

Send to OneNote Print Driver and Integration with Business Connectivity Services require Microsoft .NET Framework 3.5 and/or Windows XPS features.