DirectX
ActiveMac
Downloads
Forums
Interviews
News
MS Games & Hardware
Reviews
Support Center
Windows 2000
Windows Me
Windows Server 2003
Windows Vista
Windows XP



News Centers
Windows/Microsoft
DVD
Apple/Mac
Xbox
News Search



ActiveXBox
Xbox News
Box Shots
Inside The Xbox
Released Titles
Announced Titles
Screenshots/Videos
History Of The Xbox
Links
Forum
FAQ



Windows XP
Introduction
System Requirements
Home Features
Pro Features
Upgrade Checklists
History
FAQ
Links
TopTechTips



FAQ's
Windows Vista
Windows 98/98 SE
Windows 2000
Windows Me
Windows Server 2002
Windows "Whistler" XP
Windows CE
Internet Explorer 6
Internet Explorer 5
Xbox
Xbox 360
DirectX
DVD's



TopTechTips
Registry Tips
Windows 95/98
Windows 2000
Internet Explorer 5
Program Tips
Easter Eggs
Hardware
DVD



ActiveDVD
DVD News
DVD Forum
Glossary
Tips
Articles
Reviews
News Archive
Links
Drivers



Latest Reviews
Xbox/Games
Fallout 3

Applications
Windows Server 2008 R2
Windows 7

Hardware
iPod Touch 32GB



Latest Interviews
Steve Ballmer
Jim Allchin



Site News/Info
About This Site
Affiliates
Contact Us
Default Home Page
Link To Us
Links

News Archive
Site Search
Awards



Credits
©1997-2012, Active Network, Inc. All Rights Reserved.
Please click here for full terms of use and restrictions or read our Light Tower Privacy Statement.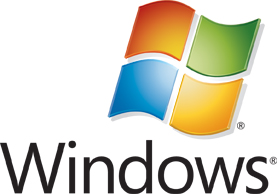 I start this preview of the next version of Windows with a bit of hesitation. The reason is very clear; Windows 7 has been good for my PC's and it has been good for the industry. Microsoft really went back to the fundamentals with that release by listening, not assuming. OEM's and consumers (we) played a great roll in the design and performance of Windows 7. Windows 8 promises to be a different story, although I expect Microsoft to continue to involve us and the industry in the development of this upgrade, Microsoft does want to have a more innovative input on the new OS. This of course might ring some alarms, because when we look at the history of Windows successes and perceived failures, itís a bit fluctuating to be honest with you. These of course are likely coincidences, but let us take a look anyway:
Windows 2000 - Industry accepted

Windows ME - Industry panned

Windows XP - Industry accepted

Windows Vista - Industry panned

Windows 7 - Industry accepted

Windows 8 - ?
Of course this fluctuation streak in Microsoft operating system successes might just be a coincidence, letís hope itís broken with Windows 8. I personally ran ME and Vista and never had any problems with either version, but I am just one story out of millions. Windows 8 faces a lot of challenges today; itís a different landscape from 2009. Key form factors (Tablet and Smart Phones), mobility, Cloud Computing, the Internet have evolved our approach to computing. The tremendous success of Apple's iPad once again proved that users are willing to change from traditional approaches to new ones, as long as itís well designed hardware, along with seamless integration between hardware and software. It also proves that consumers are willing to pay a premium for it. Letís face it, the iPad is a jumbo iPod Touch, one perfected for a larger screen, yet it has been a runaway success for Apple.
On the other hand, Microsoft has been working with industry partners to bring Windows 7 to Tablets. Personally, I have not fallen for this and I honestly don't think Microsoft really got the message that Windows 7 is just not optimized for Tablets. The key factors being, the interface is not Touch Centric, the operating system performance is just not on par with other Tablet operating systems such as iOS and Android (debatable) which have been proven successes so far.
How Microsoft plans to fix this?
At the 2011 Consumer Electronics Show in Las Vegas, Microsoft made a major announcement that it was bringing Windows to the ARM SoC architecture. For those who don't know, your iPhone, iPad, Blackberry, Windows Phone 7 device and pretty much 99 percent of mobile devices out there utilize this processor architecture by licensing technology from ARM Holdings to build customized solutions. This has been a problem for Intel, a long time Microsoft partner who rode the wave of Windows successes in the past. Although Intel has been working on optimizing their own architectures specifically the ATOM processor for use in mobile devices such as Tablets and Cellular phones, there has not been much success so far.
This is part of the reason I believe Microsoft is making a smart decision of not hatching all their eggs in one basket. What we should understand that Microsoft has completed the difficult part of the job by already porting Windows to ARM. The work now is on innovation, integration and user experience. User experience my personal priority and I want to emphasize it throughout this preview.
At this time, the Windows Developer Preview presents a snapshot of what Microsoft has been working on since Windows 7 went to manufacturing. Enthusiast should note that the preview is supposed to be the complete edition of Windows 8 although it does not specify so in throughout the system. Not all features have been implemented yet; we should see the entire picture by the time the BETA becomes available (which is late February 2012). Right now there is no information regarding whether Microsoft will be continuing its SKU strategy, but I honestly think its time for reflection and to simplify the editions available today on the market.
The Windows Developer Preview requirements are equivalent to those of Windows 7, so if your system can run either Windows Vista or Windows 7 today then you should be in good standing to run Windows 8. Of course, the better your specs are, the better it is for you when it comes running your library of applications and your personal files such as documents, music, videos and different types of media.
Microsoft in December provided some preliminary information regarding Windows 8 hardware requirements. Of course, this is subject to change, but it provides an early preview of what is expected from Windows 8 native devices and PCís:
http://msdn.microsoft.com/en-us/library/windows/hardware/hh748200.aspx
Not your Fathers Windows
The next version of Windows is our most riskiest release yet - Steve Ballmer
He wasn't joking when he said that. The Windows 8 user experience presents a major departure from previous versions of the operating system. Microsoft has developed an interface that finally makes touch a first class citizen. Does it come at a cost though?
At the D9 Conference hosted by Wall street Journal Technology journalists Walt Mossberg and Kara Swisher, Microsoft previewed for the first time, the next version of Windows with its new look. Departure would be quite an understatement to describe what was shown. Microsoft President for Windows and Windows Live along with Windows Program Manager for User Experience Julie Larson Green described and interacted with an interface that is far away from the traditional classic Windows experience we have known since Windows 95 and Windows XP. This new touch centric experience focused on really making Windows "touch centric'. Adopting visual cues from its mobile sibling Windows Phone 7, codename Windows 8 the new OS utilizes a tile based UI that is rich in color, dynamic and fluid in its performance.
Microsoft is not throwing out all that we have learned either, the new Tile interface works just as well with a mouse and keyboard as it does with your ten fingers. Steven Sinofsky explained that for task that require a level of precision such as Adobe Photoshop, the tile UI would not be suitable, so users will be able to run their traditional applications in a Windows 7 like classic experience, while integrating with the new Tile UI.
The Developer Preview currently does not support in place upgrades from Windows 7, Vista or Windows XP. The Windows 8 setup experience starts out slow; the initial Loading Setup pre-boot environment took some time, but eventually reached the graphical setup screen. Of course, this will be optimized as we go forward. After this phase is done, you see the Windows Developer Preview Boot screen. The Install Windows screen features a similar interface to Windows 7, a bit paler and drab I guess to distinguish its targeted audience (developers). The initial phases of the setup experience such as Copying files, Expanding Files, Installing features, Installing updates and Completing installation are all identical to Windows 7 (for now I believe). My setup consisted of dual booting with Windows 7 Ultimate 64 bit; right now the developer preview only supports clean installs.
After restarting, Windows notified it was updating registry settings, restarted one more time, displayed the new boot manager then indicated it was preparing, getting devices ready then restarted again. What is most interesting and welcoming about it is now graphical, meaning, I can use my mouse pointer and click on any of the listed operating system. I can even make adjustments such as time to display list of operating systems. Windows 7 and prior releases used a text based interface which required navigating with a keyboard, definitely a welcome change for persons who dual boot. What I noticed later on though, if I wanted to boot into Windows 7 it actually has to restart the system. It seems this screen presented as a graphical boot manager is actually a fully booted Windows 8 environment, because when I clicked Windows Developer Preview, I was immediately taken to the Welcome screen. WDP continued preparing again for one last time, but this time, I was immediately taken to Personalize PC, which I found surprisingly quick! Over all, the install took about 12 minutes to complete on my laptop, very impressive.
This stage of setup is what we call the Out of Box Experience, in Windows 8, itís new yet familiar. The first page asked for a name I would like give my machine, this is for uniquely identifying my machine on a Network.
The next page was ĎSettingsí, it features a familiar experience to Internet Explorer 8, which included the ability customize the browser experience on first launch. If you choose the express option, this will occasionally send information to Microsoft to improve Windows. Some of the options in Express settings are:
Automatically install important and recommended updates to help protect my PC

Help protect my PC from unsafe content, files and websites

Send us info to help make Windows and location services better

Check online for solutions to problems

Let apps give me personalized content based on my location, name, and account picture

Enable sharing and connect to devices on this network
All of this suggests Windows 8 is a very connected operating system. I decided to customize my experience just to see what else was new. The usual options such as Help protecting your PC with Automatic updates is there, the interface features a more Touch ready experience with knob controls that you can easily drag to turn on or off a setting with fingers if you are using on a Tablet based device. Two new options listed here are Internet Explorer Smart Screen filter, first introduced in Internet Explorer 9 and Windows Smart Screen filter which check files and applications you download for malicious code. Itís a welcome and adds to the plethora of security options built into Windows today.
Another welcome surprise seems to be built in support for Antivirus scanning, the next page displayed options for joining Microsoft Spynet, which is normally found in Windows Defender or Microsoft Security Essentials, your options for sending information about what you download from the Windows Store, joining the Microsoft Customer Experience Improvement (this cannot be turned off) and a setting for improving Windows Help content with relevant topics.
Windows 8 continues Windows 7ís excellent legacy of compatibility and hardware support. Out of the box all my hardware was detected, the only thing I had to do update was my video card driver, I simply used the same WDDM 1.0 driver I used with Windows Vista on my Acer and it worked just fine.
My first impressions are its stunning, not only because Microsoft finally gets touch right, but itís an innovative approach, which doesn't adopt the basic grid style of touch we have come to know on both iOS and Android. The Tile UI focuses on integrating the web at the deepest level of Windows utilizing technologies such as HTML 5, JavaScript and CSS rendering. Tiles are like icons, but they do so much more, each tile reveals snippets of information, which means, you don't even need to open up the full application to get details. For instance, I can get 5 day weather forecast in the Weather Tile or see the latest tweets in the built Twitter tile. This is great for casual browsing and on the fly scenarios. So when you want to get stock quotes, you don't have to be loading up an app to do so.
Windows 8 is breaking with the past, but it is surely not leaving it behind. I have something to admit to you, I don't use a computer the way I did in 2002. My home computing has been mostly casual, if there is one app I use heavily and thatís Microsoft Word. Most of my other tasks are living in a web browser. At the same time I feel restricted by a web browser and I think this is where Microsoft has a strong lead over alternatives such as Chrome OS. Windows 8 brings information to you instead of you hunting for it. This of course will require a new class of applications; those applications will need to be built around idea of consumption of content instead of the focus on creating content. This has been pretty much the hallmark of the iPad, but Apple has been evolving that initial idea by bringing traditional applications like iMovie to the iPad. Microsoft will need to do the same for products such as Windows Live and Microsoft Office.
Since Microsoft made the Dev Preview available to the general public (a first) I have been using it exclusively for the past five months as my main operating system. Daily usage of Windows 8 can be broken down into two categories, Start Screen and the classic Desktop app. Personally; the bulk of my time has been in the Desktop app, since I am using the Dev Preview on traditional PC form factors. My need for the Start Screen has been extremely limited and itís a decision I am wondering if its makes sense at all having the Start screen being the default experience when you boot Windows 8. Regardless of my personal preferences, the Start Screen is the most significant change to come in Windows 8. Microsoft is touting the new user experience as the way we will interact with Windows on a daily basis in the future. To make that a reality, I personally will need to see the applications first, because when I install traditional applications I still have to do it through the Desktop app. In addition to that, any shortcuts for traditional applications placed on the Start screen that are launched take you right back to the Classic interface.
The log on experience is interesting, my first time booting up Window 8 I was presented with the option to setup credentials with the system, nothing new or different. After this was complete, Windows finalized my settings and I was taken to the Welcome Screen. Windows 8 immediately jumps into the new Start Screen with a gorgeous set of tiles cascading onto the screen, itís a lovely transition that catches your eye and gets you excited. At the bottom of the screen is a horizontal scroll bar which lets you move from screen to screen. If you move your mouse pointer to the bottom left corner, there you will see a couple widgets pop up on screen, the first one being the new Start menu which has been whittled down to five options, Start, Search, Share, Devices and Settings. The next widget is the date and time, also displaying your battery power and wireless/network status. I decided to take a quick look at what has changed on the traditional desktop which is now just an application, which looks very familiar to Windows 7.
There are multiple ways to log into Windows 8, first you can have a photo displayed when you arrive at the welcome which hides your credentials until you are ready to log in. Simply pressing Enter on the keyboard will display the log in screen. Alternatively, if you are using a Tablet, just use swipe up gesture to display it. It sounds tedious, but itís fast and easy and of course itís optional. There are three ways to log into your account and this primarily depends on the form factor you are using. All are available across the different form factors, you can use the traditional enter password, PIN or picture password.
Password Ė This is familiar method Windows users have been using for the past 20 years where you might enter a username and or password using your keyboard.

PIN Ė Similar to setting up a PIN on a cellular phone, this is quick and easy (I personally use this) since its just 4 digits required, of course there might be security issues making it easy to guess.

Picture password Ė all you do is use a picture of your choice and choose points within the picture that you would use to authenticate. You can also draw directly on the Touch screen to create a combination of traps, straight lines, or circles. The size, position and direction of your gestures become part of your picture password. A basic example would be you could use your petís eyes and nose and points you use to log in.
| | |
| --- | --- |
| Machine | Install Time |
| Dell Machine | 12 Minutes |
| Acer Ferrari 5000 | 12 Minutes |
| HP xw4600 Workstation | 10 Minutes |
Windows 8 Developer Preview (x86 & x64) Build 8102

Dell 8300 Dimension x86

Acer Ferrari x64

HP x64

Start-up time

25 seconds

60 seconds

9 seconds

Log in time

4 seconds

1 second

5 seconds

Shutdown

10 seconds

30 seconds

15 seconds

Windows 7 Ultimate (x86 & x64) Build 7601

Dell 8300 Dimension x86

Acer Ferrari x64

HP x64

Start-up time

34 seconds

37 seconds

28 seconds

Log in time

25 seconds

14 seconds

12 seconds

Shutdown

36 seconds

35 seconds

13 seconds

Windows Vista Ultimate (x86 & x64) Build 6001

Start-up time

42 seconds

40 seconds

27 seconds

Log in time

30 seconds

1 min 47 secs

41 seconds

Shutdown

35 seconds

49 seconds

15 seconds

Windows XP (x86 & x64)

Start-up time

23 seconds

N/A

N/A

Log in time

10 seconds

Shutdown
Right now, the information on boot performance is preliminary since this is still pre-release code. I got some interesting results with the performance of boot time across three different systems and comparing them with results from Vista and Windows 7 in particular. Looking at the start time on the Acer Ferrari running Windows 8 64 bit compared to Windows Vista 64 bit and Windows 7 64 bit there is a significant increase in boot time. I tested this more than once since this is my daily system running Windows 8. I got the illusion it was starting faster, but itís actually not doing so. Loading the desktop is significantly faster across all three systems though which is good, Windows 8 shaves off a significant amount of time it takes to compose the desktop and I notice I can immediately start using the system once it is loaded.
Shut down time across all three systems is about the same with exception to the Dell desktop which shuts down much quicker, but I suspect this is primarily because I donít have much loaded on it right now. Again, these results are preliminary and they are not the final word on Windows 8 performance. I assume as more optimization is done to the code we will see some major night and day differences, overall, Windows 8 feels faster across all three systems, but I just want to note, these are from clean installs, I am interested in seeing how well Windows 8 performs an in place upgrade, but I suspect it will see an increase when you take into account user data sets such as personal files, applications, settings that must be migrated. Install time across all three systems is very impressive, I had Windows 8 up and running in less than 12 minutes on two systems (again, this is a clean install).
Start menu functionality
A major difference though, when you click Start, you wonít see a traditional Start menu or All programs, instead, it takes you right back to the Start screen. This might be a bit disconcerting initially for Windows 7 or Vista users; catastrophic for Windows XP users, but Microsoft is taking a different approach and I believe I know why. Microsoft recently discussed this change themselves reporting based on their own telemetry data that usage of the Start menu to launch programs and personal folders has been significantly reduced over the past few years as more users pin their favourite programs to the Windows Taskbar. I personally can attest to this, all the programs I use most often are pinned to the Taskbar. Another reason is difficulty in navigating the Start menu All Programs library which was discovered to be more complex than previously thought. I personally donít know about this since part of the reason why the Desktop App still exist is for the precision of the mouse which makes it easy to point and click on programs or folders. Also, if the Start menu all programs is difficult to navigate then the same theory would also apply to Windows Explorer which remains the same. Another thing to take into account, there might be programs I use a lot but I donít want to have it pinned to my Taskbar.
The Windows Desktop remains familiar, but the biggest change comes to Windows Explorer which now embraces the Ribbon interface first introduced in Office 2007. Before we get into the details, I want to talk a little bit about some of the design changes coming to the desktop. Microsoft is adopting the Metro design language throughout Windows 8 as much as possible. If you are familiar with the classic rectangular windows, well, they are making a come back in Windows 8, unlike Windows 7/Vista, no more rounded edges. Another retro comeback is the placing of text at the centre on title bars. If you are familiar with the Windows 3x releases and earlier, you might know what I mean.
Windows 7 programs such as WordPad and Paint were the first to adopt the Ribbon, with Windows 8 Microsoft takes it even further. The first time you launch a personal folder such as Documents and see the Ribbon, it might come across a bit jarring since this is not a place you would expect it. I personally believe itís a welcome, ever since the release of Windows Vista, Microsoft was extremely dumbing down Explorer and taking too much of the power out of it. I think its one of the things that was greatly missed from Windows XP. With the Ribbon, users now have access to a plethora of tools previously hidden under drop down menus or in keyboard commands now easily visible and are more likely to be readily used. One of the key benefits of the Ribbon that a lot of persons miss out is the discovery aspect. A lot of persons often complain about wanting functionality when it has been there for years. I personally am guilty of this, for instance functionality like Invert Selection which has been in Windows a long time now under the Edit menu is right there in front of you under the Home tab in the Select group. Some key benefits I noticed such as the ability to quickly and easily copy a file path without figuring it out is a definite welcome. So if you want to link to a file from a mapped network drive or file server, its now a cinch. The Ribbon is very process oriented and its one of the other things I have liked about it since I began using Office 2007, it makes doing task more organized and faster, the Explorer interface makes this much easier now when it comes file management and organization. For instance, you can quickly store a file; quickly choose from available sharing options that include, emailing, compression, fax, print, burn to disc or share with someone on your network. Just simple things like quickly accessing sharing and security options of a file and folder makes the system feel more powerful, yet user friendly, not to mention discoverable.
As noted earlier, the file management and organization features are really a welcome and itís the way how the Ribbon makes you do relatively simple task on the fly that required a lot of mousing around in Windows 7 and Vista. For instance, you can quickly change the layout of a window without even clicking. Just hover your mouse pointer over the different layout options in the View tab and you immediately see it in real-time. If you are satisfied with a particular display, just click it. Other benefits that once required steps like clicking Organize > Folder and Search Options > General tab are right there, whether you want to hide selected files, view the file extensions, its right there. Microsoft still wants to make Explorer simple yet powerful and itís the best of both worlds philosophy that I believe is going to make Windows 8 a winner in the market place. If you want your old favourites like preview pane, details pane, they are all there. If you find the Ribbon too much, you can quickly hide it (CTRL + F1) or click the hide button and you can use the Quick Access Toolbar to display your commonly used commands at all times. So if you are always copying and pasting files, you can always have those shown.
Computer, which was first introduced in Windows 95, displays all the resources of your computer such as your hard disk, thumb drives and optical drive. Computer gains some new benefits, out of the box Windows 8 now supports mounting .ISO files, and I canít express how much this has been needed. This means there is no need for me to look to a third party tool such as Daemon Tools or PowerISO. Well, maybe I spoke too soon, if you want to edit and add files to an existing .ISO file, which is not possible, you will still need a third party tool for that. Its possible that this is for security reasons or its possible that there are just not many persons needing that type of capability. Apart from that, itís a welcome feature. Along with mounting .ISO files, you can now easily mount .VHD images, this was possible in Windows 7, but the steps required were a turn off, you had to go to Disk Management, click Action > Mount VHD file, its not as quick and easy as it is in Windows 8.
Microsoft does a lot to make moving between its new Metro user experience and the classic desktop app convenient. For instance, I notice when I plug in a thumb drive with files, Windows 8 immediately opens the thumb drive without any action required. If you insert a blank thumbdrive, Windows 8 will display a pop menu asking you what you would like to do with the device which works great whether you are in the desktop app or Metro.
Microsoft is targeting a new breed of devices when Windows 8 hits the market sometime next year. The idea is to have always on, always connected systems that deliver instantaneous experiences which we take for granted in devices such as smart phones, television and radio. For this to be possible, Windows 8 will include support for different types of connectivity, such as 3G, 4G and future technologies. In regards to basic connectivity, I was pleasantly surprised with the Windows 8 Dev Preview, my HUAWEI GPRS modem worked without a hitch when I used the Troubleshoot compatibility mode, I could not get this to work in Windows 7 64 bit no matter what I did, the couple times I tried, it actually hanged the OS, on Windows 8 it performs wonderfully. Microsoft has integrated some elements of the new Metro experience in Windows 8 and the connectivity experience gives evidence of this, for instance, when I click the Network icon in Notification area, it brings up a large green rectangular menu displaying my available networks. To be honest, I kind of find this unnecessary, because what this requires is a significant mousing from the Taskbar all the way up to the top to click my available Network connection. This is one of the early quirks I have discovered in the new OS and I hope Microsoft will realize that when it comes to point and click Task, such scenarios can seem daunting.
Network Connections needs an update, the multiple windows necessary to make simple changes becomes defeated and I believe the need for the Ribbon in the interface would also be welcome to quickly access things like TCP/IP settings. Making the TCP/IP properties dialog laid out as an explorer window would be so much better, itís long overdue. Dialogs are so Windows 95/800x600. People are using screens with resolutions on 24 inch screens that are 1920x1080.
Internet Explorer & MultiMedia
Internet Explorer
Windows 8 includes the next version of Internet Explorer version 10. Right now, its largely Internet Explorer 9 with a different version number. You are likely to see more of a difference in the version of IE available on the Start screen which is a more touch friendly version of the browser, but lacks the power of IE on the desktop in areas such as plug ins. Donít expect to view Flash content in IE Metro, but with the web going HTML5 crazy, I suspect by the time Windows 8 hits the market this wonít be much of a concern. Internet Explorer 10 does include some small niceties I have always longed for such as a built in automatic grammar and spell checker. Persons have said, this is not necessary, but come on, the amount of complaints/wining I have read on the web in comments on various websites about spelling and bad grammar, and it definitely is something a lot of users will appreciate. BTW, the spell check and grammar tools are actually system wide features, not only can you grammar check on IE, but I can also do it in programs such as WordPad and Notepad. Definitely a nice welcome, I suspect this will be less of a reason to buy Microsoft Word (or not).
As with any new release of Internet Explorer, some sites will need to be updated and optimized for the new release. A number of sites I visit do no render properly, including some Microsoft properties. I notice compatibility issues when signing into Windows Live services; I must first set the browser to compatibility mode before the site will even load. One of the things I do appreciate is the speed of Internet Explorer 10, compared to Firefox, it blows it away. I can prove this more accurately since I use a GPRS connection; IE 10 delivers a noticeable performance when loading and rendering pages. You are not going to notice any big difference on a broadband connection.
In addition to all the improvements introduced in Internet Explorer 9 such as Canvas graphics, improved support for CSS (Cascading Style Sheets) standards, SVG (and Scalable Vector Graphics) and hardware acceleration, Microsoft is adding some enhancements in version 10 that will make it a HTML5 first class citizen. New features include support for JavaScript typed arrays, which lets Web apps handle raw data such as files better, and HTML5 video features such as the ability to link to a specific time in a video and to add captions. The key advantage to this kind of support is that the Start Screen will offer more powerful applications that will let users do more in the future since the framework for Metro based applications are limited to the underlying architecture of IE 10 itself.
Internet Explorer needs a revamp in some areas though, for instance, Internet Options needs to look more like the Options dialog in Office 2010/2007 with more options displayed in a list tab view. Hopefully I will see this by beta but I am not betting on it.
Multimedia
I havenít discovered much thatís new in the way of multi-media; Windows Media Player is pretty much the same. The same features available in Windows 7 are what you can expect to find in Windows 8 Developer preview. Right now Media Center has been temporarily removed but the Company has promised to add it back by the time the product hits beta. It was interesting to note that the usage of Media Center is surprisingly low in comparison to market share of Windows users which numbers around just 6 million active users. If you want to talk about how Windows handles multimedia from the point of Windows Explorer, the added Ribbon Experience makes the management of photos, music and video a whole lot easier. The ability to quickly share a photo, view a slide show or set a picture as a background are some small but nice features users will like the more they use the OS on a regular basis.
Windows 8 includes some nifty new features such as File History, a powerful tool which builds on Previous Versions first introduced in Windows Vista. What I didnít like about Previous Versions in Windows 7 was its lack of being readily available or accessible. In Windows 8, itís a more Time Machine like experience allowing you to go through a files creation from beginning to present. The best way to use File History is to have copies saved to an external source such as another off site storage device such as a thumb drive, external hard disk or network location. To access the power of File History, just select a file in Windows Explorer such as a Word document and click File History under Home (tab) in the Open group. This will launch the File History program which displays a slideshow like interface for the file you are viewing. You can quickly navigate through the files previous iterations. A status bar displays how many versions of the file are available, along with that, you can use File History to restore a file to a previous or original location in addition to its main feature which the ability to restore a file to a particular snapshot. The interface is basic, but I believe this is probably a good thing and uses the familiar Internet Explorer look and feel which makes easy to get the hang of and navigate. I most appreciate how readily available it is to setup and use. In Windows 7 it seemed like such a hit and miss, some of your files would sometimes create previous versions and sometimes it would not.
There is now built in support for Hyper-V first made available as an add on for Windows Server 2008, Microsoft is now bringing this feature to the client. I could not get it to work because my processor does not support it. If you do need to run legacy applications, this will be one of the methods available.
In Windows 8 some Control Panel items are being refined which seems to be about making them more touch friendly, for instance, the Language Control Panel item displays large tiles for languages you have installed. You can easily set a primary language by placing the language at the top of the list.
Microsoft finally gets it that people reload Windows every now and then, especially if its not working. One of the chores involved when reinstalling Windows is the process of backing up all your personal files. In Windows 8, you can now Refresh your Windows 8 without having to do this. Another enlightening feature is Reset, Microsoft now realizes that people either hand down or give away PCís from time to time. The Recovery feature allows you to put back your PC to its original state the way it was when you just installed Windows, this is similar to Factory Recovery Tools that come on OEM branded computers, its finally now a built in feature in Windows. The process will automatically remove all your files. I wonder though if this will allow you reset an OEM branded computer from DELL or HP to a factory default where none of the OEM bundled software is installed, just Windows 8 and the standard drivers.
Copying, Moving and Replacing Files in Windows 8 see big improvements. All three task display detailed information especially when working with large files. A Graph will display information indicating how bandwidth is being used along with input and output performance. A nice feature too, if you are copying and moving multiple files, you have the option of pausing one task in progress to prioritize and optimize the performance of a particular file. This is great in scenarios such as copying to a Network location or USB storage device. If you ever have to copy and replace similar files in a location on your hard disk and you encounter the copy and replace dialog pops up with a conflict you probably will often ponder how confusing this can be. The Windows Team has resolved this with a more detailed dialog. Initially, you will see a dialog pop up called ĎReplace or Skip Filesí with three simple options when it detects there are files with same names or attributes are being moved to the same location.
Replace the files in the destination folder Ė If you are sure you want to replace the files in the destination folder, you can choose this option.

Skip these files Ė If you realize these files you donít want to over write, you can select this option.

Choose the files to keep in the destination folder Ė This provides granular options that allows you to pick and choose what you want to keep. When you select this option, you will see a visual comparison between versions of the same file. You might for instance have a slightly modified version of the same file, but you would prefer to keep the original or you want to replace the original with the newer version of the file. Just check off what you need and click continue. Its much saner than before, definitely a welcome improvement.
Task Manager first introduced in Windows NT 4.0 sees some big improvements. First of all, it offers the best of both worlds, you have a simple basic mode that looks like ĎClose Programí dialog from Windows 9x which displays few details, while at the same time, you can have a detailed analysis of your system. The improved Task Manager uses a lot of colour coordination to give users a better understanding of how the system is functioning. These colour coordination additions are more like heat seekers used to identify which applications are using a lot of memory, network bandwidth, CPU usage and disk input/out performance. Another nice feature users will find under the Processes tab is dependencies, when you expand the tree of a process, you can see the dependencies of it. I also like that processes are grouped according Applications, Background processes and Windows processes to ensure that you are not messing with the wrong thing.
The Performance Tab is superbly done displaying again, colour coordinated views of CPU, Memory, Disk and Network activities. Each has detailed information, for instance, the CPU Performance tab displays utilization, speed, maximum speed, processes in use, available threads and handles, system up time, along with detailed information such as physical and logical processors in use, whether virtualization is available or not and cache information.
I especially love the addition of the Ethernet tab under performance, there you can see more detailed information for throughput, and you can quickly take a glance at workgroup settings along with information bout Network type and Internet Protocols in use.
Task Manager also details information about applications in use on the Start screen, from there you can see CPU time, Network and Tiles information (not sure what that means). One thing I realized is, when switch between Start Screen and Classic Desktop App; apps that were running on the Start Screen are automatically suspended. I believe this is to conserve energy and preserve things like battery life and better manage bandwidth.
Start up is a new tab added to the Task Manager main interface, here you can see information regarding programs that start up with the system and are available in the Notification area. You are also able to view information regarding dependencies of the program, its status and impact on system performance. If you are not sure about a program, simply right click on it and click Search the Web to get information about the program.
The Users tab is more useful and organized, here you will see a list of logged in users along with a tree you can expand to see which programs are in use by that user and how much , CPU, Memory, Disk and Network usage is available that user.
Task Manager is certainly a lot more useful in Windows 8 and I plan on keeping it open more the keep an eye on how well my system is running.
Security, compatibility & Performance
Security
Windows 8 will include some advanced security features that will help in the fight against current and future attacks that are becoming more sophisticated. Windows 8 includes support for a feature called Secure Boot; this is a new architecture requiring new hardware. What it does is capture a signature of the operating system so if a malicious piece of code tries to infiltrate the system at boot time, Windows will check against the signature the last time it booted up, if they don't match up, the bad code is stopped from executing and system rolls back to a known state where there exist no modifications. This will require that systems support the next generation firmware standard called Unified Extensible Firmware Interface which will be a requirement for getting systems certified for the Windows 8 Logo Program. If you are planning to buy a PC, this is something you should think about before making your next PC purchase over the next 12 months. Windows 8 will continue to support legacy BIOS which has been around the 80ís. One issue that has come up about Secure Boot is support for older versions of Windows and alternative operating systems such as Linux. The status is, if you turn off Secure Boot in the firmware interface, yes, you will be able dual boot with older versions of Windows and other types of operating systems. Personally, I think this is a non-issue since the persons it affects are technically advanced and want to run multiple operating systems.

Windows 8 includes an enhanced new version of Windows Defender which looks like itís a rebadged copy of its popular Antivirus utility Security Essentials. Windows Defender uses the MSE engine and provides built in Antivirus support (finally). Windows Defender seems to be a bit buggy right now which probably is due to the fact that the USB class drivers in Windows 8 might be buggy themselves. I tried scanning a friends thumbdrive which had the Ďshortcut virusí on it, it hanged the system everytime I tried to scan the thumb drive. When I tried restoring the attributes of the files on the thumb drive, command prompt just refused to budge. I eventually had to do a cold boot and boot into Windows 7, scanned with Microsoft Security Essentials and I was able to remove it.
As noted earlier, Windows 8 also include Smart Screen Filter which scans your applications and downloads for malicious code ensuring the integrity of your files.
Compatibility
Its still too early to give a final say on compatibility, but if you are coming from Windows Vista or Windows 7, you will be happy, the majority of applications that are designed for those versions work just fine on Windows 8. My library of applications is quite small right now, but I do have the essentials installed such as Microsoft Office 2007, Windows Live Essentials 2011, DropBox 1.0, Oracle VM VirtualBox 4.1.2, Google Chrome and Firefox 9.0.1. Of course, you would say these apps are no big deal. Right now, I am not interested in installing a bunch of applications on a developer preview since itís not at the right stage for bench marking; I prefer to reserve judgement for the BETA or Release Candidate when those become available. By then, in place upgrades will be available and I will be able to make a more precise judgement on how Windows 8 handles an existing library of programs. I am most pleased with the support for my HUAWEI GPRS modem. I could not get it to work under Windows 7 64 bit, it works with a minor tweak under Windows 8 64 bit, I simply set the compatibility mode to Windows Vista SP2 using the Troubleshoot Compatibility, it installed without problems and connected to the Internet just fine. I was really happy about this considering that I had a lot of headaches using it before under Windows 7; my only option was Windows XP Mode. The chance to use it natively is next to a miracle. Since we are on the topic of compatibility, I noticed a new Control Panel item in the 32 bit version of Windows 8 for 16 bit applications. By default, Windows 8 32 bit disables support for 16 bit programs, but you can turn it off. It looks like Microsoft is gaining confidence that the last bit of users who do need support the architecture are becoming non-existent (which they should have long ago).
Performance
Windows 8 is fast, period! If you thought Windows 7 was fast, well Windows 8 puts that to rest. The installation process itself, clean install took about 12 minutes on my laptop. Booting Windows 8 is even more impressive, booting in less than 7 seconds. Yes, you read right, 7 seconds. This is a significant improvement over boot times of 30 seconds for Windows 7. How did Microsoft achieve this though? Well, Microsoft has reconfigured under the hood of Windows, by hibernating parts of the kernel (the heart of Windows) this significantly reduces the time needed to do certain normal checks that Windows does when it is loaded from the MBR (master boot record) into main memory and does its own start test such as initializing the kernel, registry and composing the desktop. Are there any trade offs from this though? Well, yes, but it might not be significant; certain drivers that need to be enumerated might not be detected when you plug them in. For instance, I had been experiencing problems when I plug in a certain USB thumb drive, this basically hanged Windows 8 until I manually unplugged it. I also notice my HUAWEI modem will connect to the Internet, but I am unable to load any web page, I have to restart the system, reconnect then I am able to connect to the Internet and load pages (doesnít happen all the time though). There needs to be some improvements here, but I am not sure if this is just a trade off for the performance improvements. Overall, I am impressed with the boot performance improvements, Microsoft has finally achieve that appliance like experience we have taken granted when using our televisions, smart phones and radios. Considering that I have been using Windows 8 on hardware older than 5 years, using mechanical hard disk and experiencing these benefits is significant enough. We should probably experience greater improvements when paired with hardware such as Solid State Drives and DDR3 memory and the new Universal Extensible Firmware Interface.
There is a lot say about the new user experience in Windows 8. I like the idea of reducing complexity and making it easier to work on Tablet devices. At the same time, the idea of making the Start screen the default way to interact with Windows across different form factors does not feel right to me. I just feel like the Start Screen is being forced on me and I must learn it and nothing else. I still believe that classic Desktop should be the way I interact with Windows 8 on a traditional laptop or desktop computer. Microsoft themselves even justify this by saying, if you are doing task that requires the precision of a mouse then the classic desktop is there. Yet, there is one extra step to reach it considering that it would make sense just to have it as the default in the first place. If you hibernate your system though, Windows 8 will automatically display the desktop when you log in.
Microsoft is promising to make it easier as the product heads toward final release. For instance accessing your application library will be much easier with the ability to zoom in and out. There are some things I do like. For instance, doing a quick search of the system is fast; just start typing and the Search interface appears. Search results are broken down into three categories: Files, Apps and System. You will need to apply a quick keyboard command if you want to shift between either category. Microsoft should seriously add a all option for everything displaying the best results. Because I donít know the keyboard command off the top of my head, I have to be using the mouse to move between the categories to see if query is listed in one of the categories.
Just like the Classic Desktop, Windows 8 Metro has its equivalents too, such as Internet Explorer and Control Panel. An interesting thing when you launch these versions they display a splash screen (quickly). Control Panel in Start screen is touch friendly and allows you to quickly adjust settings such as taking an account picture and configure settings for your applications. Lets go into the details of some of the additional features you will find. Displayed in list view with big bold titles, you will find knobs for easy configuration of settings with your fingers (these work just as well with a mouse too). One of things I like about Control Panel in Windows 8 Start Screen are the granular controls available.
Personalize Ė Here you can choose a Lock Screen photo, User tile, choose an application you would like to display detailed notifications on the lock screen such as messenger, email, right now, I have no applications installed, so I wasnít able to test this feature. You can choose up to 6 additional applications you would like display status information.

Users Ė Here you can edit your account information, a new feature allows you to use your Windows Live credentials to sign into Windows. A first, this new capability will allow to synchronize settings such as your Favourites and Personalized settings across all your Windows 8 PCís, allowing your user experience to travel with you. Users allow you to setup your PIN and Picture password which we discussed earlier.

Wireless, here you can quickly configure wireless network settings.

Notifications Ė Here you can choose to have applications on the Start screen display real time notifications, so applications such as Socialite and Tweet@Rama will display the latest updates and tweets. You can choose up to 5 applications you want to display such information.

Privacy Ė Allows you to turn on or off location services used by applications along with ability to make apps use your name and account picture. You can also adjust settings for number of applications in your history.

General Ė You can configure your Time Zone; configure system wide spelling and grammar options. General is also where you will find settings for refreshing and resetting your PC if you ever need to.

Search Ė You can adjust options for saving your previous search queries or delete search history. There are also apps you can choose to have always displayed in the Search Pane, in case it happens to be just one of them you need to use.

Share Ė You can pick applications to use to share information, for instance, your social networking apps would be an example, so when you make a tweet, it displays ĎSent from Tweet@Ramaí or Shared with Socialite.

Send Ė Similar to Share, this app allows you display applications you use to share with devices you connect to your Windows 8 PC. So, if you use a particular Nokia application to send to media to your Nokia Smartphone, this app will show up at the top.

Ease of Access Ė You can adjust settings to make text easier to read on screen, set high contrast settings, set keyboard commands for Windows settings such as volume, magnifier and adjust notification settings time and cursor thickness.

Devices Ė You can add, connect and manage devices here, this is a touch friendly version of Devices and printers.

Sync PC Settings Ė This allows you to synchronize specific personalized settings across all your Windows 8 PCís such as your Colours, Backgrounds, Lock Screen, Themes, Ease of Access, Language preferences, Apps, Web Browser settings, Taskbar, Settings, Search, Account Picture, Web, apps and network passwords. You do have the option of toggling this feature on or off depending your bandwidth. I can confirm it does work too.

HomeGroup Ė here you can setup a HomeGroup if one is available.

Windows Update Ė Install available Windows Updates.
Right now, the Start Screen feels like a hodgepodge between Classic and itself. There are still dependencies taking you back to the Desktop App. At the same time, there are things in the Classic Desktop App taking you back to Start screen. For instance, if I launch a link from the IE Jump List in Classic, it launches Metro IEÖÖÖÖÖ.WHY? Microsoft needs to understand, I donít want to do that, leave Start Screen for when I need it. When I am working with a mouse, I prefer to stay in the Classic interface at all times.
To be honest, I donít like seeing influences of Metro in Windows Desktop App, for instance, changing the default program of a file brings up a touch friendly Open with dialog, it looks nice, but it just feels weird using with a mouse. I believe these options would be best used in an intelligent way, for instance, I am indeed using a Tablet and I do need to work on a file, Windows should sense that I am using fingers instead of a mouse and use the alternative touch friendly Open With dialog. If I am using a mouse, then it should stay just like how it is in Windows 7 today.
Another problem I have with the Start screen and maybe this is because of the Developer Preview is the lack of proper file management. I have seen demos where users are accessing the Classic desktop app with their fingers and it just comes across awkward as it is today using Windows 7 on a touch device. I believe Microsoft needs to understand that there must be an exact equivalent as much as possible to Windows Explorer in the Start Screen.
There is not much in the way of customization, right now, the default screen is what you see and no way to change it in this build, but Microsoft promises that will change by beta. Organizing tiles for me personally is a bit easy, but I donít like how it might throw off a tile when I am organizing them. For instance, I want all my Microsoft Office icon tiles in a specific group, but when I start moving them around, the Windows Live Writer tile throws off the PowerPoint tile and it gets a bit disappointing. There doesnít seem to be anyway to split tiles into separate groups, the Start screen creates a batch of tiles in groups of 24 from your installed application library. I would love to make these smaller for convenience and discoverability. The interface is simple and I believe that is what makes it great to use on a Tablet and believe when using a tablet, you really donít want a lot of complexity. The theme is big, easy to access, right there in front of you, no searching. File management seems to be lost on the Start screen, I still would like to have easy way to quickly view and manage documents, music, especially media like photos and videos from the Start screen.
Clash or Harmony Ė Aero vs Metro
Its quite obvious to me that Aero seems to be on its way out in Windows. First previewed in October 2003 at the Public Developer Conference, Aero demonstrated what seemed like the impossible by bringing the realisms of things in nature such as Glass, life like icons which was described as an elegant computing experience. In Windows 8 one would think Microsoft is trying to incorporate the best of both worlds, but it looks more transitional to me. Windows Aero is still there and there seems to be some minor options, such as the ability to have a dynamic color scheme that changes and matches the primary foreground color in your wallpaper. Apart from this, I notice that there doesnít seem to be level of transparency like in Windows 7 or Vista. This could be based on customer feedback. For instance, I notice that windows are heavily tinted even when using the maximum transparency, the Taskbar of course will display the maximum transparency. The thing I donít like though is the mix of Metro and Aero, you see it in things like Menus that pop up, ĎOpen With Dialogí, ĎNetwork Connectionsí, the new Power Options/Start Menu widget. I think the Desktop App should represent what it is, classic Windows and nothing else. If Windows in its current state as Windows 7 has reached its zenith, then so be it, donít bother try making it convenient to what is coming in Windows 8.
Lucky Charms
Within the Start Screen interface are some hidden features more Touch ready and available when using on a Tablet. If you are working with a mouse though, you can discover some of them to make working in the new interface easier. For instance, if you right click a traditional desktop application this brings up a Charm bar, a feature that lets you do simple task such as unpin a tile or access advanced task such as pinning to the Windows Taskbar, Run as Administrator or navigate to the file location. The Charm bar differs when working with native tile applications designed for the Start screen. When you right click on a Tile application, you might see options such as Uninstall or Unpin, in the case of the weather app, you have the option to make certain applications smaller or bigger depending on how much information you want to see. Another area to Charm is the ability to split applications between the Desktop and native Tile application from the Start Screen. For instance, if you would like to see Weather, News or Stocks in real time, you can simply right click on the thumbnail preview and just Snap it to side so you can still view it while working in Start Screen or Classic desktop. This type of integration between the two I like to see.

Speaking of applications, Windows 8 comes with some bundled/basic Tile applications, some functional, some not. I like a few of them, especially the Piano application, useful and fun to use. I am not sure these will turn up in the final release, but I would love for them to, but donít count on it. I do hope the new social applications like Socialite (a native Facebook application) and Tweet@Rama (a native Twitter application) all make it in the final release, I love using these applications and the ability snap them and use them in real time while working in Windows 8 is a lot of fun. They are also simple and easy to use, not crowded and full featured like some clients out there. This is my personal opinion of course and I say this because my use of social networks is not as heavy as others, so apps like these will suffice for my casual usage of these services. There are some other applications that children will find useful and whole lots of fun to use like the Paint Apps and some games that are touch ready. These applications are built on new frameworks and APIís available in Windows 8 and is written using industry standard interfaces such as HTML5 and CSS. The great thing about it is, applications should be easier to write and deploy and easy to update too since all applications available through the new Windows Store (none-functional in the Dev Preview will be automatically kept updated).
Support Services
Servicing Windows 8 sees some improvements that ease the inconvenience of maintaining Windows. If its one thing people find hard to deal with in Windows is the diligent barrage of updates the OS offers, this is true of other platforms such as Linux and OS X, but on Windows, itís really an annoyance. Microsoft does include some options in Windows Update under Windows 7/Vista such as setting Windows to download updates but let you choose when to install them; this is what I have personally selected. If you donít keep aware of it though, you can forget or ignore to apply the updates. Windows 8 makes some exceptions, you can postpone non-critical updates and install them after a month, this will at least lessen the need to install every update and restart when an update needs the operating system to be recycled. Critical updates will still be installed when they become available though and if a restart is required, you will have to do it. Itís a compromise I can work with, I also understand the complexity of Windows itself and you will never get this perfect. Microsoft is also making some other improvements by handling the automatic update of third party Tile applications available through the Windows Store. Microsoft said they canít support third party applications in the classic Desktop application because those applications are more varied and complex and some already use their own update mechanism.
Help and Support seems to be undergoing some changes, I notice there is a lack of offline help content, which either suggest, there is just no Windows 8 help content yet or Microsoft is planning to make help content only available online. I notice when I did a search for some help topics, I was fed content from online only with results appearing in real time. I hope there is integration with Microsoftís own Microsoft Answers and TechNet forums allowing you to search for solutions and the best answers along with those with the most votes appear when you search for help. Microsoft Answers has a wealth of knowledge and solutions that have been built up over the years. Another thing that would be great is to have us the user vote on results to decide if they are helpful.
There is still a bit of adjustment for me though in regards to the Start screen, I don't use it as much as I want to, but I see the benefits. My co-workers seem to have an affection for it, I hope those games do come bundled with the final product, especially that Piano app. Of course, there have been a few glitches here and there, I notice my 2 GB thumb drive seems to hang the OS every time I plug it in or try to copy files to or from it. I also notice entering text on Facebook using IE 10 causes my keys to be stuck from time to time (I actually had to type some of my messages first in Notepad). Obviously sites will need to be optimized for the new version. The issue seems to be related to the new built in system wide spell check which crashed when I was using Facebook.
As for design changes, there are some could be made in Explorer, for instance, I notice when I select a file, it truncates the window title bar name because the contextual Ribbon tabs are activated. It would probably be best to put the title bar name to the right (after the contextual tabs are activated).
Accessing Power Options requires too much exercise; they need to be more accessible. Although it seems effortless since you need to remember to hover the Start menu, point to Settings, click it then click the Power Options button to click Shut Down. Not intuitive in my opinion. If possible, it would be nice if such functionality could be returned to the main menu of the new Start widget or possibly to a User Tile menu I saw in leaked builds of Win8 earlier this year. I have worked around this issue for the time being by simply creating a short button for Shut Down on my Taskbar.
Speaking of exercise, the Network button in the Notification Area, I have to move all the way up to the top of the screen to adjust Network connections. I can understand usability when working with touch, but point and click is too much effort; itís a difficult compromise though.
Another thing I am noticing is snapshots of windows, for instance, if I am looking at some photos in a window, then shift to another window, I notice when switching between windows a snapshot of the photos I was looking at appear every time I switch windows. This disappears when I restart the system though. One more quirk is when I open a window with a bunch of files; I see a particular file I want to open that is within view. When I double click the file, the window scrolls and I lose focus and I have to double click the file again to get it open.
As I noted previously in the Desktop App, parts of the interface adapts the metro language, such as notifications, the Start bar, and some contextual menus. I personally believe though, Aero should still be used in these places and let Metro be only for working in the Start screen interface. I just think they clash a bit, this will of course be a political decision, but I just wanted to point that out.
All my favourite applications I use most often, I have to make sure I pin them or I have to use Search or scroll through the Start screen to discover them. I hope by the beta build, Microsoft works out a more convenient way to access your full library of applications in the classic user interface. Maybe a User Folder type Programs Group icon pinned to the Taskbar.
One of the benefits though of using Windows 8, it allows you to better grasp features first introduced into Windows 7 more such as Jump list to access recently opened documents or web sites or launch Personal Folders. Another feature I use a lot now is the run command, if you were using it before; it has become a handy feature for quickly launching applications. Apart from these relatively minor issues (or annoyances), there is familiarity, you click Start and the Start screen appears. I have had to readjust my thinking for the past few weeks just because 15 years of expecting a pane with familiar menus are no more.
How It Grades
Installation: N/A
Manual: N/A
Features: N/A
Performance: N/A
Design: N/A
Price/Value: N/A
Overall: N/A
Windows 8 takes the Windows franchise to a new level, its innovative, itís new, itís Ďdifferentí, but I am seeing something I like. I am most impressed by Windows 8ís performance, from installation to booting the OS, users will be impressed with its appliance like experience of providing that long sort after instant on access we have wanted on our Windows PCís. The new Start screen is clean and simple to use and finally achieves something that was missing in Windows, a touch friendly interface that doesnít feel tacked on. Itís new though and its nothing like what we have been using for the past 15 years on our PCís and will require some adjustment. I do have concerns though and its how Microsoft is targeting form factors with the new interface, I just donít see the point of it on a traditional desktop or laptop where I am using a touchpad/mouse and keyboard most of the time. I should have the option of transitioning to the new interface. So, if Microsoft does read this, let me have the option of turning off the Start screen. Another issue, will the applications appear to make the Start screen more useful than for casual activities such as content consumption? This has been a weak point of Tablet devices including the iPad. Then again, if I bought an iPad, I probably donít want it to run Microsoft Office and I think Windows 8 needs to understand and adopt this philosophy. The new Start Screen is about providing a casual, on the go easy to use interface. There are areas that must be improved, such as an easy to way to access files and media and not have the user going back to the Classic desktop to do that. Overall, I believe Microsoft has made a major accomplishment by creating something that is not only gorgeous, but fast and fluid. Itís engaging, delightful, functional and interesting. If you are brave enough, you should try it out too, I think you will be just as pleasantly surprised as I was to use it. Good Job Windows Team.
Resources:

ActiveWin: Windows 8 FAQ/Quick Guide

ActiveWin: Windows 8 Early Preview