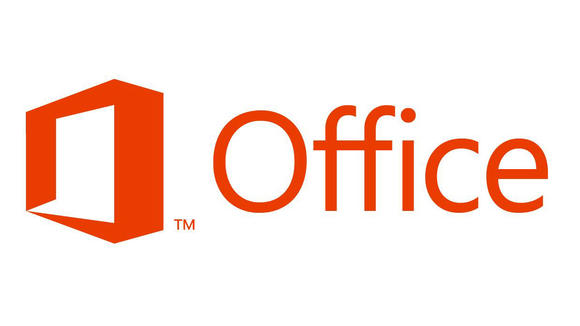 Later this year, Microsoft will once again update its industry standard Office productivity suite. Office 2013 will mark the 15th version of the suite. Microsoftís strategy with this new version is to make the suite Cloud ready. Office 2010 introduced support in areas such as SkyDrive integration and collaboration through Office Web Apps. With the 2013 release the suite puts Cloud computing at the heart with a key to driving the theme of collaboration that has been a core functionality of the suite for many years. A lot of the visual changes users will notice revolve around collaboration and simplicity, a major theme of the next release of Windows 8.
Office with each revision is becoming a harder sell, the increasing interest in Cloud computing, Tablets have changed user patterns. The idea of the Office suite being an essential component of any new PC is being reconsidered. I remember over a decade ago when Office 2000 hit the market, it was just what everybody had to have on their PC at work or home. Interestingly, Office 2010 is turning out to be one of Microsoftís best releases to date and not just from a usability stand point, but also when it comes to adoption. Recently Microsoft announced a major milestone in the products history at its World-wide Partner Conference, 1 billion installations of Microsoft Office. Here in Jamaica, I have visited a number of large businesses where I see large deployments of Windows 7 Enterprise and Office 2010 Professional Plus and of course, consumers have been adopting the desktop suite too. Where I work, students who bring their notebooks to school are running either a combination of Office Home and Student or the Starter edition. Although Starter is free, the feedback based on its use is very positive and shows that persons still love having Microsoft Office as part of their PC experience and consider it an essential component.
How will Office 2013 improve upon this, hard to say, there is still a large swath of Office 2007 and Office 2013 installations out there (my workplace is no exception). The thing with Office, you have a version, it works so good and does what it needs to do. Even with the introduction of the Ribbon, exposing jam packed features is not necessarily an easy sell to upgrade to a new version. The majority of users still only do basic one page documents in Word, Excel, while popular a lot of users donít see much use for it beyond that and even when it is indeed being used, itís not the hard core features that are put to work, its mainly simple list or calculations such as an invoice, accounting and simple number crunching chores. Many of these basic features, you can already get even in cheap alternatives such as Libre Office. It is interesting how much the user experience plays in Microsoft Office loyalty. People like working in the suite, itís nice to look at and use. Of course, the brand and compatibility remains a driving force behind its strong adoption. Another way to look at Office too is how the suite is used, the 10 percent of features I need are not necessarily the 10 percent of features you use.
Office 2013 introduces strong Cloud support and itís about making your Office files available anytime, anywhere. Yes, there are new whizz-bang features as usual. In this preview we take a look at the just released beta and see if the features are enough to entice existing and new users to upgrade.
If you have installed Office before, you have installed Office 2013, itís an easy and quick process. I immediately notice the performance improvements in the setup routine. Office Professional Plus 2013 which is the edition used for this preview contains many of the Office applications and so will require more disk space to run, which one would think also takes a bit more time to install. Office 2013 is available in both 32 and 64 bit versions, Microsoft is also supporting a ARM version called Office RT which will come preloaded on new Windows 8 RT devices. The setup experience introduces a new modern design that is clearly metro, the design language of Windows 8. Office 2013 took just about 5 minutes to complete. Of course, this is a clean install on a copy of Windows 8, I have not attempted an in place upgrade from prior versions of Office running on commercially released versions of Windows, but itís something I will be looking into doing in the near future. I did attempt installations on Windows XP and Windows Vista, those versions of Windows do not seem to be supported although the setup file did go through the extraction process. One change I have noticed during setup is, there is no request for a product key. Itís interesting, this is something required of Windows 8, but not Office 2013.
Preliminary system requirements for the Preview include the following: Computer and processor: 1 Ghz or greater x86/x64 Processor with SSE2 instruction set
Memory: 1 GB RAM (32 Bit) /2 GB RAM (64 Bit)

Hard disk: 3.5 GB free disk space

Operating System: Windows 7 or newer, either 32-bit or 64-bit; Windows 2008R2 or newer with .Net 3.5 or greater. It isnít possible to install on a PC running Windows XP or Vista. To use with Windows 8 you must be running the Release Preview version or higher. Get the Release Preview.

Graphics: Graphics hardware acceleration requires DirectX10 graphics card and 1024 x 576 resolution
Office 2013 includes a new logo and icon set to go with the new release. Each icon reflects the modern metro design with a stencil representing each logo. When you launch Microsoft Word or any of the new 2013 versions of Office apps, you are greeted by a new element, a Start Screen for quickly starting on a project using an existing template. You can quickly open recent files you might have been working on too, whether they are stored locally, on a SharePoint Team Site or in a Cloud drive such as SkyDrive or even Dropbox. The Start screen concept might be familiar to users of Microsoft Office Access and Publisher. If you donít like it, you can turn it off from the program options (File > Options > General).
Another new element in Office 2013 programs, is a sign in option, Office 2010 introduced greater ties with Microsoftís Windows Live services such as SkyDrive and other connected services such as Flickr and LinkedIn. Office 2013 fully embraces it, for instance, you can now sign into a Microsoft Account which will extend your use of Office in new areas. For instance, you can now have an online repository to store all your Office files so you can access them anywhere. In addition to that, you can sign into your Companyís network, so if you are joined to a Domain, you will be automatically signed in, this will allow you to store files on a Network Share or SharePoint Team Site automatically, this also includes support for Office 365.
The overall interface is a bit the same, there are no radical changes from the prior versions with exception of a more subtle colour scheme. The Ribbon is minimized by default in Office 2013 apps, one immediate discovery is a new full screen mode for Office 2013 applications, you can quickly toggle between this mode and the classic interface. Full screen mode is more than just minimizing the Ribbon, it hides any trace of it, leaving just the content of the window in view. A faint bar at the top of the screen ĎClick here for more commandsí takes you back to the busy interface in one click. The Ribbon area sees some significant changes, for instance, tab titles are full caps, (FILE, HOME, INSERT, DESIGN etc.). This seems to be an adherence to some of the Metro design principles of Windows 8 which is to be minimal and elegant while maintaining functionality throughout. Each Office 2013 application emphasizes its brand identity with a colour representing each Office module in the status bar area. You can personalize your Office 2013 apps from the File Backstage > Profile tab where you can choose a pattern to match your taste. I notice this only is available when you are connected to the Internet. Is there value around this, not really, but it kind of makes the app look nice? In regards to Windows 8 integration, donít expect much, core Office applications such as Word, Excel, Outlook and PowerPoint remain heavily desktop oriented. Apart from the Touch Mode and increase girth of certain contextual menus and the new Reading Mode, this is not the release that will fully embrace Windows 8ís Start Screen.
Office applications such as Word 2013 do make up for the lack of Windows 8 integration in some areas such as the new Reading Mode which focuses more on making it easier to use the application on a Touch device such as a Tablet, but this feels more targeted at consumption. In the QAT area, users will find a new button called Touch Mode which increases the girth in the Ribbon area making it easier for users on devices such as Tablets to work more comfortably in the UI. Itís not a complete solution, Office 2013 does not include any full Touch ready applications and you must still use it through the desktop app.
The Office Word Processor will be 29 years old this fall, it has survived battles that lasted more than a decade. The 80ís was a time of innovation and competition from brands that are now defunct such as Lotus WordPro, WordStar, then the 90ís saw the battle heat up between Word and WordPerfect. Eventually Microsoft Word won that battle, WordPerfect could not compete with the concept of Office which bundled applications which would otherwise cost hundreds more if you were to buy them separately. Not to mention Offices increasing integration and support for Windows including technologies like OLE (Object Linking and Embedding).
In 2012 and beyond, Microsoft Office and Word face a much tougher enemy, its own self and the web. Microsoft has done a lot to make Office worth it with each version, Office 2003 tight integration with Exchange and SharePoint, Office 2007 making the suite and its features more discoverable, Office 2010 first attempt at making Office really cloud aware with features like PowerPoint broadcasting, integration with SkyDrive were decent sell.
Using Word 2013, you ask, what really is the sell for this version? What is theme of this release? I have been using the suite for only a few hours now and I must say I like some of the finer details of Word 2013. For instance, when I open a document I was recently working on, especially one such as this, Word now offers to pick up from where I left using a new digital book marker. This new visual element is just one of the many ways Microsoft is better understanding user needs. Working on long documents is one of my chores when working in Word. For book authors this will be a welcome feature.
File Menu and Backstage
In Office 2010 Microsoft introduced Backstage a new feature of the suite which expanded the options available in the File menu more than a traditional File menu in a typical desktop application. Clicking File Office 2013 apps defaults to the Info Center where you will see a vital information and statistics about the document you are working on along with file location, permissions and version information. The improved backstage is a bit saner with some added simplicity to quickly retrieving and simplifying access to your files. I personally have Microsoft Office files stored across a variety of locations, this includes Network shares, local and online lockers such as SkyDrive and Dropbox. It is nice to have Office recognize these repositories natively without requiring the manual interaction of previous versions, the integration is a lot more fluid than Office 2010.
Office Options
I am still disappointed that Microsoft has not moved the Office application options into Backstage user interface considering that there is a lot of real estate to do so and would reduce the clutter of the dialog and cumbersome experience of a modal dialog. In fact, I could say the same for the Save As window which could utilize Backstage and the new quicker access to locations. There just seems to be a lot of repetitiveness in the Office 2013 UI that could be lessened. Another issue with saving a document, when I press CTRL + S to save a document, Word brings up the Start Screen and defaults to saving to SkyDrive. I think the suite should display the options when there is no network or Internet connection detected and make saving locally the default and SkyDrive the option or have Office apps allow you to save in multiple locations. I notice some problems navigating with my keyboard too.
Home tab
One of the things about Office 2013 a lot of the UI elements are wordier, for instance, the Find and replace pane has replaced the tabs icon based tabs with words ĎHeadings, Pages and Resultsí. Apart from this, everything else remains identical to Office Word 2013.
Insert tab
Working with Tables adds some minor visual improvements that make the process a bit easier and less confusing, whether you are inserting existing rows or columns the new contextual aware element pops up when you hover over these parts of a Table. The Illustrations group adds a new button for Online Pictures, this allows you to browse your connected online services such as Flickr and insert pictures. If you are wondering what has happened to Clip Art, it has been consolidated into Online Pictures. Online Pictures is quite useful, I actually had to use this to do a quick report for my supervisor who needed a list of items I needed for my department. I could quickly do a quick image search for items I needed like a new Crimping tool, Compressed Air, Cotton Swabs from the comfort of Microsoft Word. I think that is just excellent.
A new Media tab also adds support for inserting videos into your Word documents. Another new group called Agave is an exciting new feature in Office 2013. If there is a functionality you would like to have in Office Agave might be an excellent way to get it. This is a new way to enhance existing functionality or add new features to your Office applications through market place. So far though, most of the agaves built are Dictionaries, Legal forms and research tools which should come in handy for students. For instance, when using the new Define feature, I had to install a Dictionary first before I could utilize it.
Design tab (New)
New to Word 2013 is the Design tab which focuses on dressing up your Office documents, a lot of the features here were previously spread across several tabs including Home and Insert. Here you will find features such as Styles gallery, Page Layout themes for sprucing up documents with colours, fonts and effects. Other features include Paragraph spacing Effects and quicker access to tools such as Watermark, page colour and page bordering. I appreciate the addition of this tab since a lot of these tools especially watermark are almost lost in the current Word 2010 UI and makes it easier apply such features.
Review
Working with Comments in Word 2013 is much nicer, using a call out box design, itís a lot more subtle and conservative than the current comment pane in Word 2010. Word 2013 includes a built in dictionary for defining words in your document, you can find it in the Proofing group under Proofing. Spelling and Grammar has now been redesigned as a pane instead of the old modal dialog providing for a better way to review documents.
PDF and Reading Mode
The Office Team realizes that to be a successful release, one has to do more than just edit and collaborate on documents. You also have to be convenient and accessible to other resources. Microsoftís Windows 8 is heavily targeted around consumption of content and Office embraces with its improved Reading Mode and PDF support. PDF support came to Office initially as an add on that allowed Office 2007 users to create documents using the applications. Word 2013 introduces the ability to actually view documents, something I was hoping for in 2010. One thing I would recommend, do not expect to view overly complex documents with it. PDF viewing and editing in Word 2013 should be strictly limited to text based documents. Documents that might have tables and other complex formatting are often mangled.
Reading Mode is a nice feature to use and you can picture it being just as useful on a Tablet. The left and right arrows feel more natural when viewing and navigating a document. You can also adjust the length and width of the document in addition to colour options for the page background when reading.
Other noticeable changes
In Word 2013 Microsoft has changed the measurement of units from inches to centimetres (CM) for the ruler and margins. I discovered this when setting tab options, I personally donít like it and does not work properly with some document formatting. You can change this in the Word options > Advanced > under Display. Turning on the ruler requires that you go to the View tab instead of the quick View Ruler button. Also, the document page has dropped the shadow for much flatter look.
There are some areas I would have loved to see real improvements in such as Mail Merge wizard and the issue of modal dialogs. Word and Windows in general has an issue where I canít work on a new document from the same application if I have an existing modal dialogue open. For instance, I was using the Mail merge wizard and was creating a new recipient list, I wanted to switch between documents but was unable to until I closed the dialog. The Mac has resolved this problem since Mac OS X 10.0. Another issue is the Mail Merge wizard, the pre-populated New Address List table/column is annoying to use and manipulate. If I am customizing the columns, I have to manually delete each entry, I should have the option to just do a ĎCTRL + Aí and delete the existing field names or a delete all if I have my own fields I would like to enter.
Blogging seem to finally work in Microsoft Word. I setup my blog in Microsoft Word 2013 and was able to publish to my blog without a problem. I could never seem to get this working in Word 2007 or 2010.
Conclusion
Word 2013 might not be jam packed with eye popping features, but it certainly refines an already great application used by hundreds of millions of users every day and it only gets better. If you have been on Office 2007 or 2003, it definitely is a worthy upgrade that offers a host of new features. Office 2010 users might be a bit reluctant, but Office Word 2013 offers increased online integration and makes working across multiple platforms, whether itís using the Office Web Apps or locally will appreciate integration with online services such as Flickr or even new multimedia features such as Online Video which redefines the typical Word document. These richer features reflect the changing land scape of productivity. Word 2013 ensures users will have new ways of expressing their ideas and the ability to have access to that information anytime, anywhere, any device.
Initially Excel 2013 doesnít look like it has much to offer over its predecessor Excel 2010, but after digging in you start experiencing some of the refined improvements of the legendary spread sheet app. My immediate love is the new improved charting capabilities. A new on the fly feature for charting called ĎRecommended Chartsí allows you to convert data into commonly used charting styles such as Bar and Pie. The improved chart options allows you to actually see a real-time preview of how your data will be reflected visually, you can even hover over a thumbnail and see a larger preview of the chart itself. Recommended charts is not limited to just charting, you can also use it with your Pivot Tables too.
This feature is not limited to just the three chart styles offered. The new Charting Gallery is better organized, offering live previews along with the ability to preview your data in a number of layouts based on different iterations of a chart style. The chart illustrations are much richer and vibrant in colours too and reflect a new style thatís new to the suite and makes it uniquely and distinctively Excel 2013. Excel is a heavily data centric application and the ability to communicate in a richer way visually is one of the highlights of the new version and charting demonstrates this.
There are some slight Touch support in Excel 2013, in addition to supporting Touch Mode, when doing calculation operations on a cell, example; conditional formatting a large thumbnail menu is displayed instead of the simple list contextual menu. Excel utilizes its green brand colour to emphasize interaction with spread sheet, for instance, when you highlight a range of cells, cell borders are in green.
Other small noticeable changes, when doing an auto sum, Excel does a cash register like animation. Excel 2013 adds new formulas for Web Service which include ENCODEURL, FILTERXML and WEBSERVICE.
PowerPoint, Access & Publisher 2013
PowerPoint 2013
The popular presentation app reflects changes such as a new default 16:9 wide screen format that is great for viewing on wide screen TVs, laptops and projectors. The standard 4:3 ratio is still an option for older setups. Incidentally, 16:9 is available in 2010, itís just that it has been enabled by default in 2013.
The Design Tab features a new Background Fill option with advanced options for changing the Slide Background with patterns, gradients, picture and texture fills. This new Task pane also features options for adding artistic effects and image adjust options such as Sharpening, Brightening, Contrast, Colour Options and some pre-set options.
Noted changes:
PowerPointís 2010 Broadcast Slide Show has been renamed to Present Online. PowerPoint 2013 also supports the new Reading Mode feature. The Notes pane which is off by default in 2013 has been moved to the Status bar as a toggle button. The Outline View pane has been moved into the Presentation View group under the View tab.
Access 2013
Seems light on features, I hardly found anything new with exception for the simpler creation of a new database.
Publisher 2013
Working in Publisher 2013 feels right at home, the Start Screen interface feature which is new to other Office 2013 apps integrates well with the desktop publishing app. immediately users can get started on a project or work from scratch. It would be nice if Microsoft could invest in at least licensing some professional template designs. A lot of the templates I am seeing in the app have been around since Publisher 98. Recently I created some award certificates for 150 graduates, I would have liked to use something professional utilizing bushes pattern styles (usually found on currency and sophisticated certificates).
One other area Publisher remains frustrating and that is Mail Merge, I discussed it earlier. I mentioned creating award certificates for graduates. These certifications displays the students subjects, I had to manually enter each in the data form column. It would have been nice to copy and paste students who sat the same subjects. Working in the data table is very limiting and frustrating, you canít copy and paste the contents of a row or column into another row or column. So if itís the same data, in the same set of the rows, you have copy and paste from the same cell over and over or enter it manually. Itís possible you could edit the data source through Access then import it into Publishers Mail Merge wizard, but itís so much to do, I would rather just have it work already in the app.
The Personal Information Manager sees some light changes to its user interface, the Task Pane has now been reduced to a Tab at the bottom of the screen. Outlook 2013 seems to be blurring the lines between personal and professional, becoming more socially aware by integrating with popular social networking services while still maintaining its long standing enterprise communication tools. First, the Outlook brand has shed its golden yellow theme to a blue theme, which I find strange, since this means there are three Office apps using a blue theme (Word, Visio and Outlook). Instead of using an icon menu, familiar components of Outlook such as Mail, Calendar, People (formerly Contacts) and Tasks are worded. The 2013 version is essentially the same, browsing through each area of Outlook embraces some flashy animations.
Each of the components of Outlook are designed to be more on the fly in how they work. You can hover each and see a quick preview and interact with it, including your calendar and tasks. Outlook 2010 and prior versions are very modal in design. With Outlook 2013 you are not restricted by this and can easily stay in one location of the UI and get a glance out other areas. These new options support pinning, so if you need to always have one item in view, you can pin it.
Other noticeable changes
The Outlook Social Connector is now built in.

Calendar features weather forecast for your local.

Outlook Social Connector features are much richer in details, you can click a contact icon and view quick information including Birthday, Social updates from Facebook.
How It Grades
Installation: N/A
Manual: N/A
Features: N/A
Performance: N/A
Design: N/A
Price/Value: N/A
Overall: N/A
One should note, this is just a first look at Office 2013 although the program is the first and final beta before it goes to market. Am I impressed? I like Office, itís a product Microsoft can do no wrong with, but the issue of selling it with an already great release on market (Office 2010) poses a big issue. Is it a must have release? No. Is it a release I would like to have? Yes. If you are running Windows 8, Office 2013 will have some improved functionality that make using it on the new OS much easier compared to 2010, but it is not a final solution to the Touch issue and the Start Screen. Office is not an app designed for Touch, it was really designed for your keyboard and mouse. My personal recommendation is to develop an Office that does not pack everything into the UI for the Start Screen. A person using a Tablet will not need all the features of Office, but they will need features like compatibility, accessibility, basic editing and manipulation. I believe a solution similar to how Apple markets its iWork suite for iPad is where Office needs to go.
Overall, a lot of what I have found in the 2013 release so far could easily be enabled in 2010, measurement units, slide screen aspect ratio are just a couple. I do like some of the refined features of the suite such as the Task Panes (something which started with Word 2010) that have been fully implemented in 2013 eliminating most of the annoying modal dialogs. The new Agaves feature might actually be the highlight of this release allowing third party developers to really extend the platform and its capabilities with additional functionality and features. Online integration seems to be a driving theme and a lot of what you might want to use in the new version will likely dependent on it. For example, the Define words feature requires Internet access. Office 2013 is pushing certain cloud functionality as the default, for instance, the Start Screen will display a variety of online templates when you are connected to the Internet and the defaulting to SkyDrive for saving your files. If these things are not important to you, then whatever version you are running now will probably be enough for your current needs.
Loading up some older versions of Office in a VM to test compatibility, I came across my Office 97 installation disc, on the disc it said Ďnow with the Power of the Internetí, well, with Office 2013 that could not be truer than now.