User Controls
New User
Login
Edit/View My Profile



ActiveMac
Articles
Forums
Links
News
News Search
Reviews



News Centers
Windows/Microsoft
DVD
ActiveHardware
Xbox
MaINTosh
News Search



ANet Chats
The Lobby
Special Events Room
Developer's Lounge
XBox Chat



FAQ's
Windows 98/98 SE
Windows 2000
Windows Me
Windows "Whistler" XP
Windows CE
Internet Explorer 6
Internet Explorer 5
Xbox
DirectX
DVD's



TopTechTips
Registry Tips
Windows 95/98
Windows 2000
Internet Explorer 4
Internet Explorer 5
Windows NT Tips
Program Tips
Easter Eggs
Hardware
DVD



Latest Reviews
Applications
Microsoft Windows XP Professional
Norton SystemWorks 2002

Hardware
Intel Personal Audio Player 3000
Microsoft Wireless IntelliMouse Explorer



Site News/Info
About This Site
Affiliates
ANet Forums
Contact Us
Default Home Page
Link To Us
Links

Member Pages
Site Search
Awards



Credits
©1997/2004, Active Network. All Rights Reserved.
Layout & Design by Designer Dream. Content written by the Active Network team. Please click here for full terms of use and restrictions or read our Privacy Statement.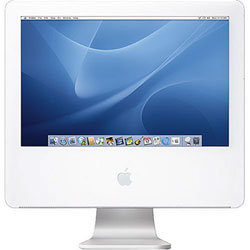 ActiveMac: Apple news and information
NEWS HEADLINES FOR: THURSDAY, FEBRUARY 05, 2015
Time: 17:53 EST/22:53 GMT | News Source: CNET | Posted By: Erick Cordero

Apple new HealthKit technology is getting its own examinations at some top hospitals to see if it can successfully monitor patients remotely and thus help trim medical costs.

Among 23 of the leading hospitals questioned by Reuters, 14 have launched a pilot program of HealthKit or are in discussions to do so, Reuters reported on Thursday. The goal of the program is to see if doctors can monitor patients with chronic ailments such as diabetes and hypertension looking for early signs of medical problems so they can step in before a problem becomes more serious.
Time: 17:52 EST/22:52 GMT | News Source: Wall Street Journal | Posted By: Erick Cordero

Apple is taking another shot at helping us manage all of the heaps of selfies and vacation snaps scattered across many iDevices.

This spring, Apple plans to replace its 13-year-old iPhoto with a new application for Mac desktops and laptops called, simply, Photos. It looks and works much like the streamlined Photos app already on the latest iPhones and iPads, and is designed to make Apple's subscription iCloud storage more relevant in our lives.
Time: 17:50 EST/22:50 GMT | News Source: Forbes.com | Posted By: Erick Cordero

Apple has been vowing to fix the broken TV user experience for years and there are new signs that it is getting closer to fulfilling that promise. Re/code's Peter Kafka reported yesterday that "Apple is in talks with TV programmers about deals that would allow Apple to offer an 'over the top' pay-TV service, like the one Dish has started selling with its Sling TV product, and the one Sony is getting ready to launch." The crucial difference now, Kafka points out, is that the Dish and Sony offerings put Apple in the position to improve on existing products.
Time: 17:49 EST/22:49 GMT | News Source: ComputerWorld | Posted By: Erick Cordero

Samsung may be one of its biggest competitors, but Apple is again turning to the South Korean company to get chips made for the iPhone, according to a report.

Samsung will make Apple's next chip, which will likely be called the A9, in its newest factories running on the 14-nanometer manufacturing process, according to a news report in Re/code, which cited anonymous sources familiar with the matter.
---
NEWS HEADLINES FOR: MONDAY, FEBRUARY 02, 2015
Time: 16:53 EST/21:53 GMT | News Source: ComputerWorld | Posted By: Erick Cordero

Apple has introduced iTunes 12.1, bringing a handy Notifications Center widget and some slight additional improvements to the software.
Time: 16:50 EST/21:50 GMT | News Source: ZDNet | Posted By: Erick Cordero

Apple has announced that it is to convert failed sapphire plant into a data center. Apple leased the plant located in Mesa, Arizona, to GT Advanced Technologies (GTAT) with the expectation that it would produce scratch and impact resistant sapphire displays for the iPhone 6. However, the company failed to produce displays of satisfactory quality and filed for Chapter 11 bankruptcy in October 2014.

Bankruptcy documents revealed that GTAT management considered the deal with Apple "onerous and massively one-sided."
---
NEWS HEADLINES FOR: THURSDAY, JULY 23, 2009
Time: 10:14 EST/15:14 GMT | News Source: BetaNews | Posted By: Byron Hinson

Move over Microsoft. Apple can claim big, big market share numbers, too. According to NPD, in June, nine out of 10 dollars spent on computers costing $1,000 or more went to Apple. Mac revenue market share in the "premium" price segment was 91 percent, up from 88 percent in May. By the way, Apple's command of the premium market is way up from first quarter 2008, when, according to NPD, Mac revenue share was 66 percent. Gee, and it seemed so high when I broke that story.
---